Wondering who will "write my MBA paper?"
Do not despair in your quest to pursue your dream MBA program. We are at hand to help you achieve that. We have professional writers who specialize and have enough experience in the MBA essay writing service. Our writers know exactly how an MBA essay should look like and what admissions offices look for therein. We have been able to help our customers get admitted to their preferred business schools without much strain. After helping you write your application essay, we will also help you write your MBA essays and term papers. We offer the best services in this area and our rates are the best. Place an order and we will promptly assign a writer to handle and deliver it in time. Do not let your dream slip away; take control of your destiny now.

MBA application essay writing service
Every year, post-graduates continue to show increasing interests in pursuing the Master of Business Administration program (MBA). This has seen a dramatic increase in the number of applicants, implying that many applicants find it harder to enter their desired schools. It is not uncommon to find that one spot offered by any of the best facilities or schools has hundreds of candidates applying for it. Therefore, it is up to an applicant whether or not admission committees notice them in the crowd. As you may already think or know, your GMAT or GPA scores matter significantly in the application. However, it is highly possible that there may be very many other applicants whose scores are better or nearly the same as yours. This makes the application essay your only way of making it.
While applying, most of the documents you attach talk about your work experience and academic background and it is true that admissions officers are interested in these. The documents definitely play a huge part in determining whether you are chosen or not. However, they say absolutely nothing about your personality. While admissions officers want academically smart applicants in their MBA programs, they also want the applicants to be able to bring something unique and new to their classes. Therefore, you need to show them how your approach to important things in life is serious and creative. This you can only do through the admission essay.
Talk to any MBA application director or coach and they will confirm to you what we are telling you here. They will tell you that one of the most vital elements considered for admission to top MBA programs is the application essay. This is because it is through the essay that you get to illustrate your professional worth, highlight your motivation, and generally tell your story. This implies that business school admissions committees care about not just your GPA and GMAT scores but also want to know you and why you are a good fit for their program. Therefore, your résumé is never enough to earn you a place in the programs. You have to sell the person behind the résumé through your MBA application essay. The essay should put together all the pieces of your business school application and create a clear picture of who you are, what you have achieved, and what you bring to the table. In other terms, the MBA application essay presents you with the best chance to use your own words to summarize and explain your choice of business school. It is important to clearly explain how your goals and expectations fit the focus of the MBA program you are applying for. This will determine whether you are preselected for admission and invited for an interview.
The focus of your paper should be on a given decision, turning point, or event that has influenced who you are and made you have a changed view of the world. If you have never had such an experience or event, it is still important that you find some theme(s) to hold upon in your essay. You might not have had grand or remarkable moments in your life yet; however, you must have had small moments that were memorable and somehow had significant impact on you. Select from such moments the one(s) you feel can clearly bring out your personality and how you see the world. Describe it as if it were a very big moment in your life.
Having your MBA application rejected can leave you dejected and shatter your dream of having an MBA degree. It goes without saying that this can also negatively affect your career development. Therefore, the only way out is to make a successful application. However, from the very many requirements described above, you may feel you are not in a position to write a winning MBA essay. You might not be sure about what to include so you may impress the admissions office or committee. Since the application is sent once with no chance to make it right or resend an improved one, you may not want to submit a less impressive or less effective one. You will surely want to include all that is required in the essay in the first attempt and wait for it to earn you an admission.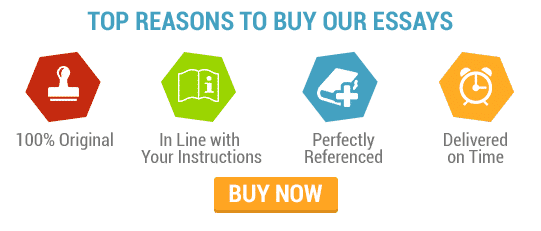 Special offer! Get 20% discount on your first order. Promo code: SAVE20