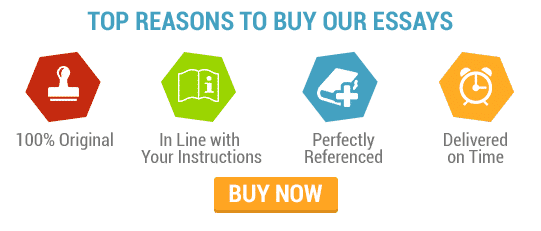 Special offer! Get 20% discount on your first order. Promo code: SAVE20
Wondering who will "write my history essay for me?"
Each of our writers has the necessary writing skills, brilliant English language skills, and specializes in historical sciences. In order to create remarkable academic History papers for our customers, our writers have developed their own effective writing methods and strategies. In addition to complying with official requirements for essay writing, they will also take into account your personal wishes. They write creatively, precisely, and are attentive to details. It goes without saying that we loathe academic dishonesty and that is why we do not use another person's work, ideas, or words without referencing them appropriately. This assures you that any paper we handle for you will be 100% non-plagiarized.
We will exploit the full extent of our resources to help you through your History course. Do not worry about the topic or its complexity; just pass it over to us and leave the rest to us. We know what professors who teach History look for when assessing their students. We will help you demonstrate to them that you have that thing. We work with strict deadlines and deliver quality work. The papers are free of mistakes and will earn you excellent grades. Order from us and let us professionally write your art history paper or history research paper. Try us and feel the difference between us and other less effective writing services.
History research paper writing
History is an interesting subject that students should generally love. However, this is not the case as most often, many students hate it. It is a large field of knowledge as it covers even events and phenomena that existed very many centuries ago. Students of History will always need to read widely and consult multiple sources through research. No matter the level of education you are in—high school, college, or university—you will have to spend too much time and energy in writing History essays. You will have to travel back in time and dig deep into numerous past occurrences, names, and dates. This is why while the subject is inspiring and interesting in theory; it can be very demanding as well as tiring in practice. You might feel lost when you have to write a first-class project report on such a topic as how Christians were able to survive the harsh conditions of the ancient Roman Empire and continue spreading the gospel. This mostly happens when you feel you should produce a top grade paper, especially when it has to do with such intricate assignments as dissertations. This may make writing History essays a little too demanding both in terms of knowledge and time.
By studying History, students are able to broaden their horizons and open their eyes to the truths about the world they live in. It would generally be intelligent for a person to be conversant with his or her own country's history as well as the universal history of the world. As interesting as it is, history can be studied throughout one's life, even outside academic settings. For academic purposes however, students will be treated to interesting lectures and seminars that will expose them to captivating discussions of history concepts. In return, they will be required to demonstrate their analytical skills through written assignments which will then be used to grade them. It follows that a student has no otherwise but to ensure they have well written assignments. This explains why we believe that as a student, a brilliant History essay is your way to success.
Write my art history paper
Wondering how to write a good Art History essay or paper? We will explain. Here at our writing company, our experience has taught us that writing a good History essay has no definite formula. You have to take this into account even as you go through some pieces of advice and guidelines you may find on the Internet. You should be aware of the fact that often, each History essay has its own requirements and format. You can never dare mix formats or miss out on the requirements and still expect to pass. It is thus advisable that prior to starting writing, you should jot down your ideas and develop an outline that will guide you through your writing. You may also want to briefly write down examples you obtained from your research so you may explain them in details in the essay. Students may easily lose focus especially in topics that are very broad. They may not know where to start from or even how to start. Ideas may seem to have eluded them completely. At this juncture, the best option is to seek for the services of a professional writer who will take your worries away and help you write your History essay or research paper. We are aware of this need and thus we have developed a good History essay writing service for you. Our writers will spend relatively little time to professionally tackle papers you as a student may take ages to complete. This owes to their enormous academic and field experience. Therefore, entertain no more academic stress, mediocre papers, or sleepless nights.
Use our History essay writing service for convenience. The money you pay goes into getting you a customized and unique essay.