Scandinavian Architecture History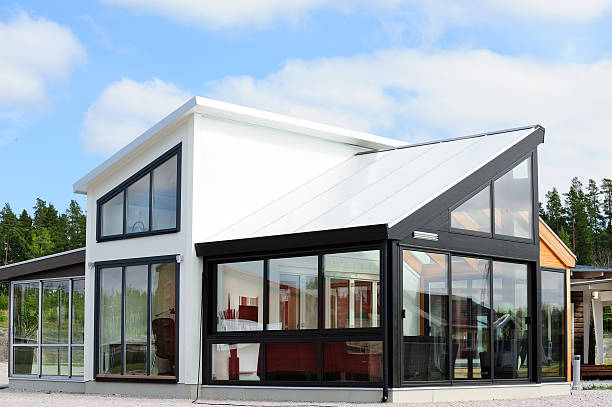 What is Scandinavian Architecture?
The term "Scandinavian" generally covers the design styles found in Denmark, Norway, Sweden, Finland, and Iceland. Scandinavian design is incorporated into Scandinavian architecture, blending the building with its surroundings, using wood and other natural materials, natural light, simple lines, neutral colors, and more.Origin of art has made its mark on the architecture industries from the BCs ,so many people appreciate architecture.The online research writer helps with homework on scandinavian architecture.
Elevate Your Writing with Our Free Writing Tools!
Did you know that we provide a free essay and speech generator, plagiarism checker, summarizer, paraphraser, and other writing tools for free?
Access Free Writing Tools
Scandinavian architecture is characterized by its emphasis on simplicity and minimalism. Scandinavian design can be considered environmentally conscious and sustainable.
History of Scandinavian architecture
Scandinavian architecture refers to the different styles prevalent in the region's design of residential, commercial, and public buildings, including modern Scandi-style furniture. The rise of Scandinavian architecture came in the late 1800s, when a group of Danish architects, conscious of their region's unique geography and climate, decided to break away from historicism. These architects were inspired by similar movements in Germany at the time. This was known as Functionalism. The principle of keeping the form of a building as simple as possible was known as "the new idea" (the New Fredensborg). Scandinavian architecture is characterized by its focus on functionality, nature, and minimalism. Scandinavian architecture is different from Italian Architecture.
The first period of Scandinavian architecture is known as Functionalism. An interest in function and purpose characterizes it. The time of the second period, known as "The New Nordic", was inspired by Denmark's and Finland's new interest in nature, climate, and quality of life. Architects designed buildings based on the way people interacted with their physical environment.
The main objective was to preserve the natural environment's integrity while still having access to its resources for human use. Scandinavian architecture has been influenced by the celebrated Finnish architect Alvar Aalto, Pritzker Prize winner Jørn Utzon, who won worldwide fame as the designer of the Sydney Opera House and worked in Norway at the University of Bergen.
Characteristics of Scandinavian architecture
Scandinavian architects are always concerned with being environmentally conscious and sustainable when designing new projects. Scandinavian architecture is known for its emphasis on design simplicity, sustainability, natural materials, and neutral tones.
According to Scandinavian architects, the main requirement for a building is that it should be in harmony with nature, the surrounding environment, construction material, and the people who will live in it. Scandinavian architects devote much of their energy to the environment in which they live. To them, it is very important that the building is designed and built to preserve the natural environment.
Another characteristic feature of Scandinavian architecture is its emphasis on being environmentally conscious, sustainable, and having a good relationship with nature. These architects are conscious of conserving energy and using as many natural resources as possible.
Principles of Scandinavian architecture
1. Light
Architects are very aware of the importance of light in their design. Many architects use natural light, and they try to avoid harsh angles when designing buildings. When natural light is unavailable, they make the best possible use of artificial lighting by choosing materials that reflect or absorb the sunlight.
2. Simplicity
In Scandinavian architecture, simplicity is a major principle to which architects pay attention throughout their designs. Other principles, such as timelessness and minimalism, are also very important in this style of architecture.
3. Environment
Scandinavian architecture is careful to preserve the environment for future generations, building sustainably and reducing its carbon footprint when possible. Modern Scandinavian architecture can be characterized by focusing on technologies and materials that conserve energy or reduce pollution.
4. Comfort
Scandinavian architects place comfort as one of the most important aspects of design. They try to incorporate features like high ceilings and large windows, which give the buildings a spacious feel. Scandinavian designs emphasize access to nature, human scale, and good living conditions.
5. Sleek Shapes
Scandinavian designs are often characterized by sleek, modern shapes and clear lines that focus on the building's function.
Types of Scandinavian architecture
1. Scandinavian Modern Architecture
This style of architecture is simple, clever, and practical. Scandinavian Modern architecture is very common, with many designs that have come to be associated with the aesthetic of Scandinavia.
2. Scandinavian Functionalism
Architects founded Scandinavian functionalism in Denmark and Norway in the 1930s and 1940s. These architects were influenced by European functionalist design, which emerged during the early 20th century. This movement emphasized an interest in function and used rather than appearance or beauty when designing buildings.
3. Scandinavian Classicism
Scandinavian Classicism is a combination of traditional architectural design and modern technology. The architects proposed to build constructions in classical styles using modern materials and techniques such as reinforced concrete, which was very new at the time. This style of architecture has some similarities with Modernism, but it integrates older aesthetic values into its designs.

Special offer! Get 20% discount on your first order. Promo code: SAVE20