81 Narrative Essay Topics to Explore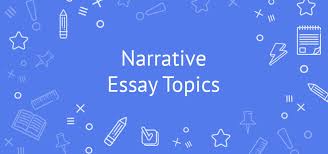 Some of the greatest books ever written are narratives of captivating human experiences in war, love, adversity, happiness, exploration, and so on. Doing essay topic narrative writing merely is telling it from your point of view, drawing on personal experiences.
Are your assignments troubling you?
Get your troublesome papers finished by our competent writers now!
Hire A Writer Now
Special offer! Get 20% discount on your first order. Promo code: SAVE20
What is involved in narrative writing?
It is deceptively easy to write a narrative essay. It is about telling your experiences as you can remember them or others from your perspective. As such, most narrative essays are subjective. This is not to say that the narrative essay topics should be inaccurate or exaggerated. You have to give details to make the story believable, but too much information can bore the reader.
Good narrative writing borrows from good storytelling. There will be a plotline, characters, and the stage. A prompt or a question often sparks narrative writing. If you need help with English, then choose Gudwriter and begin your journey towards achieving your desired grade.
Suggested prompts for narrative essays
A Personal Narrative of 2018 Halloween Party
My MS Family Nurse Practitioner Graduate Nursing Program
A Short History of Twitter
A Personal Narrative About Forgiveness
A Personal Narrative About a Dream
The Interesting Narrative of the Life of Mother Theresa: Religious Roles in the Narrative
A Narrative About the Harshness of the Police
A Personal Narrative About My Family
A Personal Narrative About Giving Birth to a Child
A Personal Narrative About Boxing
A Narrative About the Celebration of Life
A Narrative About Being a Hacker
A Narrative About Attending a Coldplay Concert
An Examination of the Life of the Narrator
A Personal Narrative About Being Friends With Jake
A Personal Narrative About Being a Homemaker
A Personal Narrative About Being a Mother
Which Are Your Best Viral Videos?
A Trip To The Tropical Forests Of Africa
How Much Do You Value Your Spiritual Journey?
Moments when you faced racial and religious discrimination
An experience that left me disillusioned.
The time I was wrong about the person.
How Much Did You Have To Go Through To Get A Perfect Body?
New York Giants And Their Rise To Fame
A time when you went to an amusement park.
How a Travel Experience Affected Your Life?
My sudden act of kindness.
What was your favorite game in childhood, and why?
The best friend you met at school In Childhood
How you spent last year's winter holidays
Most Famous Landmarks You've Visited
A trip that included something unexpected or surprising.
A time when you realized your parents were right
A dangerous experience.
The most influential things that you had learned in your childhood
Leopold Senghor And The Leaders Who Changed West Africa
Experience of living in a student dorm
A conflict with another person
A moment when people who you underestimated acted kindly or wisely
Something funny that happened to one of your family members or friends.
Meeting Mr. Parker
The Day I Decided to Change My Life
A memorable moment of failure or success
School lessons that had the most significant influence on your behavior
What music can change my mood?
How Much Do You Value Your Spiritual Life?
A memorable encounter with someone in authority
A Picture Or Video That Went Viral On Instagram
An effort you took to stand out from your class?
The moment when you met someone who changed your life.
Conflicts you were a part or faced at school age
Why Do You Love Sharing Photos?
Surviving a natural disaster
An experience that changed your behavior
A time when you saw one or both of your parents in a different light.
The most important conversation of my life.
People who were your idol or cult-hero
An experience that left you feeling frustrated.
If You Were To Travel Anywhere In The World, Where Would You Go?
An occasion when you experienced rejection
What television shows have mattered to me?
An experience that helped you to understand that parents or other people were right
A difficult decision that you had to make.
An experience that you think has only ever happened to you!
A rebellious act
The time I saw the weirdest thing in my life.
The weirdest encounter with a stranger
A situation that taught you how someone's appearance could be misleading
The experience of creating secret places in your childhood
An Unforgettable Road Trip!
The time I was wrong about a person.
Attitude towards your parents in childhood
The experience that taught me how appearance could be deceiving.
Your most exciting moment performing in a Sport
A moment when you realized the truth that was hidden from you
The most influential things that you had learned in your childhood
An experience that helped me to fight cowardice.
The Person I Will Never Forget
Write about the worst fear you had being a kid
How to pick a narrative essay topic
It is relatively simple to pick essay topics narrative writing. This is because you have a wealth of memories and experiences you can write about. But the qualifying topic has to be well-remembered to make a credible story. Some of the favorite topics would be;
Childhood experiences
Romantic experiences
College life
Hobbies and adventures
So, none matches your experiences? Create a topic using this free essay topic generator tool.
Things to watch out for when writing a narrative essay
While narrative essays are so easy to write, students tend to make mistakes that can be avoided. As minor as they may sound, these mistakes can cost students their grades.
Mistakes in verb tense are the most common. Students often forget how to correctly use the past tense, present tense, past perfect tense, and so on. This particular mistake can affect the flow of your story.
The other common mistake made by students when writing narrative essays is an omission. This mistake is usually unintentional, so it is vital to proofread your work before submitting it. As insignificant as a word may appear, exclusion can change the meaning of a sentence. The most likely words to omit are usually articles and verbs.
The singularity and plurality of nouns is also a mistake frequently made when writing narrative essays. Again, they can affect the flow of the story and can be confusing to the reader. Look out for such mistakes to have a smooth account. Learn excellent tips on how to write a perfect narrative essay.
There are plenty of topics to write about from childhood to adulthood. When picking a narrative essay topic, try to choose a compelling and captivating experience to write about. It is what distinguishes an ordinary story from the next one. Ensure you also understand the key elements that make a narrative report.
Do not be in a hurry when proofreading your essay, as you might miss out on mistakes that can impede your grades. Also, confirm the originality of your text using a plagiarism checker.

Special offer! Get 20% discount on your first order. Promo code: SAVE20