Argumentative research paper topics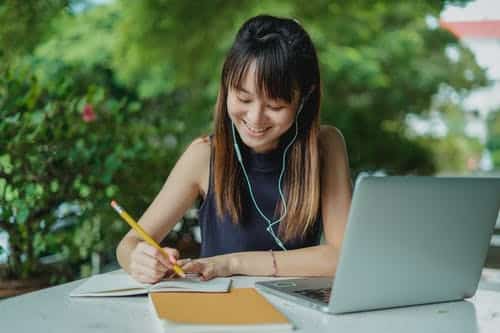 At some point or the other every student comes face-to-face with the task of writing an argumentative essay. While this kind of essay allows you to pick either side of an argument, the tricky part is to convince the reader to see your perspective. Ideally, an argumentative essay should first state an idea or school of thought which should then be followed by evidence and an argument in its support. The whole purpose of this approach is to shed light on contentious issues then make a conclusion based on evidence.
Elevate Your Writing with Our Free Writing Tools!
Did you know that we provide a free essay and speech generator, plagiarism checker, summarizer, paraphraser, and other writing tools for free?
Access Free Writing Tools
When writing an argumentative essay, it is important to follow the required format. Most students ignore this and end up scoring low marks. To be safe, it is wise to seek help from a reputable essay writing service. With Gudwriter you get online research paper help where we craft quality argumentative essays following the given guidelines and the required format.
This is clearly not the type of assignment you leave to sit until the last minute then draft a piece overnight. Apart from the time requirement that goes into writing an argumentative research essay, it is also a task that needs a clear mind and focus. It involves choosing a suitable topic, providing concrete evidence to support your choice of judgment, structure your argument logically and ultimately make your point.
Due to the nature of an argumentative essay to enhance critical thinking and encourage research, it is a common assignment for both high school and post high school education students. Generally, any field of study can present a topic for an argumentative research essay. The most common areas are politics, technology, healthcare and science.
The outline of your argumentative essay
Since they are primarily intended to impose one's own perception, argumentative writing should be easy for the reader to follow. With a straightforward structure, it becomes easy for readers to understand what is being said and why it has been said. Here is a simple structure to use when writing an argumentative research essay; you can also use these simple tips on how to write an excellent argumentative essay step by step.
Introduction – this should be the first paragraph and the entry point for any argumentative writing. The reader should get the topic clearly from this point, followed by a mention of evidence to be used to support the argument writing style chosen. A reader who has gone through the first paragraph of an argumentative research essay should already have an idea of what the essay will be about.
Thesis statement – this part of the argumentative research essay is still part of the first paragraph. Ideally, it should be a single line written below the paragraph that sums up the main point claimed in the topic.
Body – typically, you should arrange all your points into at least three paragraphs to form a good argumentative research essay structure. The paragraphs should build onto each other to bring out support for your argument. Ideally, use a single paragraph to present one point so that every one of your body paragraphs presents a unique idea. Allow the ending of each paragraph to naturally blend into the main point that your essay is trying to support. In the body paragraphs, include related studies, research findings, citations and statistics in favor of your topic. The best way to present points in an argumentative research essay is to discuss opposing views then use evidence you have collected to validate or disregard them.
Conclusion – this should be a single paragraph that comes at the end of your essay. The content of this paragraph recaps your topic and then summarizes the entire argument presented in the body paragraphs. Since it is the very last piece of your argumentative essay that the reader will interact with, it should be captivating in a way that stirs emotions. Some writers will make this concluding statement about them by giving a testimony of how the topic being supported affects them personally.
How to come up with a thesis statement?
It might only be a single paragraph long but the thesis statement is the most important component of the argumentative essay you will be writing. Like has already been mentioned above, it is that sentence you write below your introduction paragraph to emphasize on the topic of discussion. Owing to its position in the essay, it will hold immense power of persuasion; the reader will proceed from here based on the pull they get from this statement. The following tips will help you to make an impact with the statement you write for your argumentative research essay or you can use our thesis generator;
Twist the topic to create a question then answer the new question – an interesting way that captures the readers' attention every time is to introduce an argument using a question? Most people will want to know the answer or why you arrived at the one you gave. For instance, have your question as, 'which among the vegetables is superior?' Then follow it with a response as your thesis statement, 'the tomato is the king among vegetables.' This approach is quite effective because readers want to continue reading to find out the answer and why.
State a fact then oppose it – let us say that you want to support the argument, 'Parenting in the 21st century is doomed to fail.' You can approach this argument by first stating something like, 'Modern parents have all the tools to raise a sound generation' This is an approach that shifts the readers state of mind in a split second and this keeps them glued to your essay.
Briefly give the perfect point of view in a scenario and then go straight to giving tips of how it can be achieved – in this case, using the earlier example on parenting, you could state, 'More than any other group in history, the modern parent is equipped to raise a successful child, read on to find out how.' This is a simple approach because it used straightforward language to express the subject of the essay.
How to come up with a topic?
From your regular classes, you might already have an idea as to how your essays should look like. The reality however is that coming up with a topic is not as easy. You definitely want to stay away from topics that appear to have one-sided arguments e.g. "George Clooney is turning heads even in his prime." Our purpose in essay writing is to try to influence people's view of the world by giving them a new perspective to focus on. Remember that the ever constant urge to question and think beyond what is in front of you is what actual learning entails. Here are some examples to stimulate your thinking;
Education-based topics:
Is it necessary to have vending machine in learning institutions?
Should all schools teach the same curriculum?
Does the poverty of an individual affect the quality of education their children will receive?
What is the effect of gender on education matters?
Do children who have gone through homeschooling have a disadvantage over their school-attending counterparts?
Parenting –based topics:
Is it necessary for men to be given paternity leave?
What parenting style has the highest success rate?
Can Americans learn parenting lessons from other cultures?
Is the style of parenting directly related to the literacy ability of a child?
What will your future as an individual be like if you grew up under overprotective parents?
What can single parent households do to ensure their children are well-rounded?
Women-based topics:
Is abortion a human right?
How can religious institutions aid birth control without going against their beliefs?
What is your feeling towards the fact that women are paid less than men in similar roles?
What challenges hinder women from being their best at the place of work?
How long should maternity leave for women be?
Legal-based topics:
Some people swear by the healing power of marijuana – should it be legalized?
What is wrong with someone choosing when and how they die?
Should faith-based organizations be exempted from paying tax?
Is it right to force a child to leave a country just because their parents were illegal immigrants?
Technology-based topics:
Is the rate of technological advancement proportional to the rate of social withdrawal?
Are children exposed to gadgets from an early age prone to social issues?
What is the role of print technology in the current world?
Has the internet crushed the true love ideology?
If you are having a hard time getting a suitable topic, use our fast, free and, easy to use essay title generator.
What is your view on the death penalty?
Apart from the many tutorials you will come across on the internet there are many reputable services that offer argumentative essay writing. It is normal to feel stuck once in a while especially when the deadline is fast approaching and you have a workload of class assignments to submit. Do not be stranded; you can pay to have a tutor guide you through the steps of writing a high quality argumentative essay.

Special offer! Get 20% discount on your first order. Promo code: SAVE20