5 Free Handy Tools For Students To Boost Their Writing Skills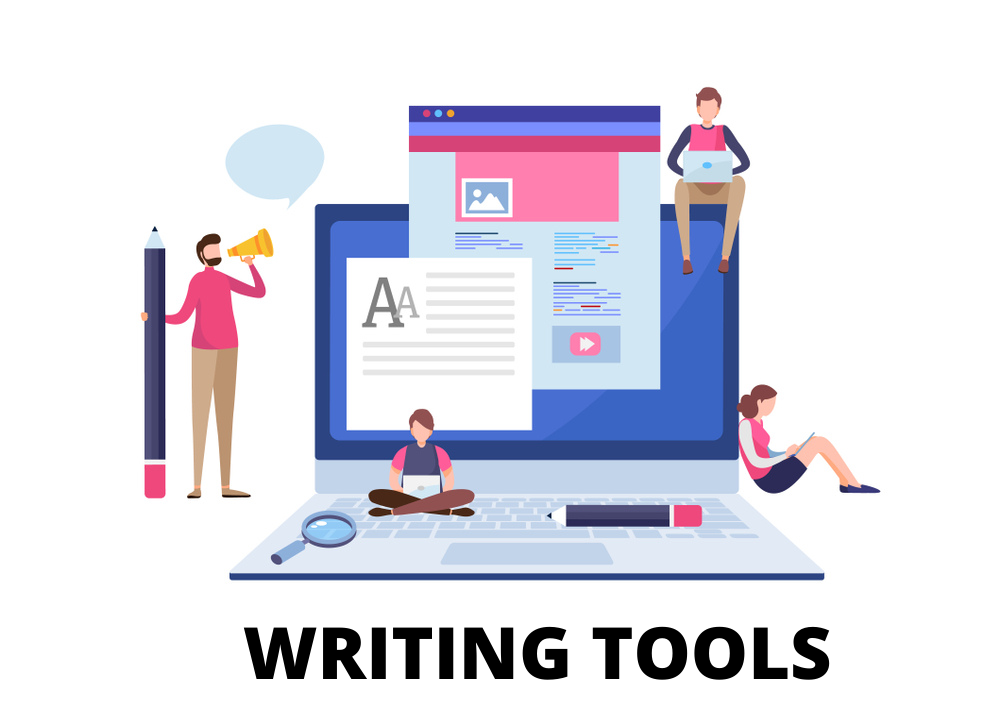 No one will presume you to be the next Chris Brogan with great writing skills and ideas. But still, it is important to have good writing techniques.
Elevate Your Writing with Our Free Writing Tools!
Did you know that we provide a free essay and speech generator, plagiarism checker, summarizer, paraphraser, and other writing tools for free?
Access Free Writing Tools
Especially for the students, it is an important skill as it is essential in every field of life.
Some students are good at writing, but some find it hard to write. To reduce their struggles and make their tasks easy, we can provide them an idea about the best online writing tools. Alternatively, students can hire research paper writing service online to help with their class assignments.
Before going into details, let me tell you how these tools are helpful.
How are online tools handy to enhance writing skills?
As told earlier, online tools are quite helpful in making the tasks easy and improving writing skills.
Let's talk about a student who can't generate new words on any topic. Paraphrasing tools can be helpful there as they can get new content from the old one.
Here students can have all new topics for them in no time. Similarly, users can use online tools to make the content attention-grabbing to remove duplication and remove grammatical errors.
Best tools for students to improve their writing career
Numerous online writing tools can help students generate an exclusive text that can make it striking.
These tools make the content 100% unique and easy to understand.
Here we will talk about handy tools for the students to advance their writing skills and improve their assignments.
For making the content sole, it is necessary to remove all duplicated lines and make them unique.
If a student is writing an assignment and using the same words in the content used by fellow students, it can create trouble for both of them.
To escape this trouble, students can use online duplicate content checker to check plagiarism in their content.
This factor will help them to remove such lines that are used in both assignments.
It will ensure that the generated content is unique, so there is no chance of plagiarism.
Most plagiarism checkers are free to use, and they can check the copied text in your article in no time.
Students can use these tools to make their assignments effective.
Getting a similar topic every time can even confuse an expert writer because duplication can occur while writing on the same subject every time.
Students who find writing difficult can get more puzzled as they may have no idea about generating unique words repeatedly.
Paraphrasing tools can be handy for them at this stage as they can rephrase the whole text and give it a new shape.
The working of these tools is quite simple. First, students have to enter the text in the paraphrasing box of the tool, which will spin the whole article.
In no time, these free paraphrasers will provide you with more unique and readable content.
The best thing about paraphrasing tools is that they don't lose the main idea of context and change the structure of assignments.
Students can get help from these tools to improve their writing skills. For example, they can use paraphrasing tools if they are not getting new words to use in their assignments.
These sentence changers can spin the text differently so that users can have multiple ideas on a single line.
3. Summarizing tool
Writing long assignments and content is not enough if it is hard to read.
Readers always look for content that is easy to understand. Therefore, a summary of the content is the best way to clear the concepts of a reader.
If you are writing lengthy paragraphs, you can't attract the audience as they are not interested in reading such content.
Same for the students, when they submit their assignments, their teacher will look for the central theme of the entire content.
They will not have much time to read that long content and get the main answer from there.
To create ease and make the content more understanding, it is necessary to summarize the text.
Users can use an online summarizer that will take out the main headings of the whole content and make it easy to understand.
These summarizing tools make the bullets of main points, so readers can get direct answers without wasting time.
Students should use this tool to boost their writing skills and provide the main ideas directly to save readers' time.
Sometimes students may have all the content related to their assignment, but they want to renew it.
It will take a lot of time if they start to write it in their words. First, they will have to read that long text and understand it.
After that writing it into their own words is another challenge for them as the chances of plagiarism increase while generating content manually.
To dodge such mishappens, article rewriter tools are best as they can rewrite the text and change its whole structure without changing its meaning.
Students can take advantage of these tools and make the content exclusive to help them get good grades.
A good article spinner can provide numerous ideas to the students to improve the writing skills that can help them in the future.
5. Grammar checker
To increase the readability and understanding of content, you must make it grammatically perfect.
If your text is full of grammar mistakes, it won't be easy to understand for a reader.
To make the text faultless, use grammar checker tools that help to remove all the spelling and grammar errors from the text.
It helps to increase the fluency of your content that makes it easier to read.
Students should use grammar checkers that can help them point out where they are making mistakes in writing.
Writing is an easy job, but some students find it challenging to write essays or assignments because they are weak in writing.
It is an essential skill that every student should know.
The tools described above are best for them to get over their problems and improve their writing skills.
They can get ideas for generating unique content by using these tools.

Special offer! Get 20% discount on your first order. Promo code: SAVE20