Social Audits: What are Social Audits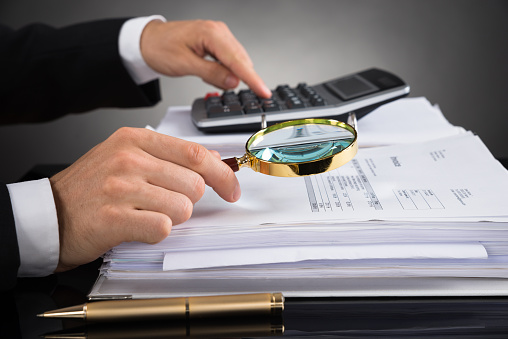 What are social audits?
A social audit assesses how well a company is performing on social media, including how it engages and interacts with its followers.
Elevate Your Writing with Our Free Writing Tools!
Did you know that we provide a free essay and speech generator, plagiarism checker, summarizer, paraphraser, and other writing tools for free?
Access Free Writing Tools
Audits can be carried out on a company's Facebook and Twitter profiles or through social listening tools that monitor conversations around relevant topics to the company. Companies often use them to improve customer service, public relations, and marketing/advertising.
For any social audits help, seek help from our accounting assignment help service and guarantee yourself a proper and well explained report. Contact us today!
History of social audits
The history of social audits can be traced back to the 1950s. At first, social audits were constructed to make businesses more accountable to society; this method was also developed to communicate with community members about businesses' economic and non-economic impact.
Perhaps you maybe interested in learning more on cost audit in a business.
Social audits also helped to build consensus about an organization's responsibility towards the community, which is an important component nowadays.
Social audits were used to extend the current auditing process, especially to evaluate companies' social responsibility and accountability. Initially, due to limited resources of time and money, IROs (Internal review organizations) recruited local volunteers to carry out social audits.
Along with the expansion of the Internet, Social Audits became cheaper and easier with the help of social media.
Social audits were also getting popular year by year. Businesses were finding it difficult to respond to the ever-increasing number of issues and concerns raised on social media.
Social Audits helped them understand customers' opinions about the company and its products or services.
It also helped them to develop productive relationships with the community members to create a win-win situation for both company and customers.
Items Evaluated in Social Audits
Some of the items included in social audits include:
Records of donations to charities
Volunteer work
Internal transparency in the workplace
Environment at work
Wages and salaries earned by the workforce
Community projects
The workplace's diversity
Financial openness and accounting
Advantages of social audit
Social audits are important because:
1. It Encourages Local Democracy
The notion of local democracy has been commonly considered one by organizations. Empowering the local organization promotes accountability and prevents the abuse of power.
2. It Encourages Best Practices
Social audits can also help you implement social media best practices. Social audits can also act as a guide to help companies to improve their offers and services for their customers.
3. Social Audits can Stimulate Employee Engagement
The success of any organization depends on the performance of its employees. By getting feedback from people on social media, the company can motivate its employees to stay motivated and perform better.
4. They Help Create a Positive Image and Improve Public Relations
Since social audits mainly depend on feedback, they help companies identify and resolve problems properly. This positive image can eventually lead to better public relations.
5. They Help in Data Analysis
A social audit is a great tool to analyze different data points related to your organization. This data can be used to analyze customers' behavior and help your company improve its performance based on these factors.
Disadvantages of social audit
One main disadvantage of social audits is it lacks a coordinated approach. Some organizations are not adopting the best practices and do not consider the importance of social media. Other disadvantages of social audits include:
1. Social Audits are Time Consuming
Social Audits may be time-consuming, especially if carried out on a large scale. It can also block your time as some companies require more time to respond.
2. Social Media is Dynamic and Unpredictable
Social media is a dynamic platform that changes frequently. Also, social media is unpredictable as there are situations that can't be foreseen or anticipated. A company can face several factors that may affect its product in the future. Such factors include depression, price rises, or new government regulations.
3. They Require an Understanding of the Organization's Goals and Objectives
Social audits are important for a company to identify its goals, mission statement, and what's it trying to achieve. Also, social media is an important part of any organization's strategy, which depends on the company's objectives.
4. There is no Single Solution for all Organizations
Each organization can be slightly different in terms of how they use social media and engage with its followers. Also, social trends are changing rapidly. Therefore, there is no single solution for all organizations. They must be careful about the solution they are adopting for their organization.
Purpose of performing a social media audit
A social media audit helps businesses stay on top of their online presence. A social media audit's main objective is to find a summary of the top-line issues your customers are facing and then try to improve your service, products, or brand through them.
Who should do a social media audit?
Social audits are meant for all organizations. It helps an organization to identify the weaknesses of its current marketing strategy and keep up with the global trends in social media. Social audits have proven useful for companies in every industry.
Why should you implement a social media audit?
Social Media is a great way to interact with your customers. However, several issues can affect your site and make it more difficult for customers to connect with you. A social media audit helps you to identify the following:
1. Public Presence
It will help you to identify and focus on the strengths of your social presence. It will also enable you to improve your public profile, which results in better service, products, and brand.
2. Social Engagement
Your public presence can be found within various groups on Facebook and Twitter. If your business gets better engagement through these groups and on other sites, it's a good indication that it has a strong community presence.
3. Social Relevance
A social media audit will help you to understand your potential audience, what they are looking for and the needs that they have. If you do this, you can find out which of your sites provide appropriate services and products.
4. Website Branding
Because it is important to build a solid brand, getting a professional opinion on your website is important to keep it fresh and engaging for new customers and bring in more customers.
Conclusion
Social audits are a great way to identify your business flaws. To make your business successful, you should follow the trends and take professional advice to ensure that your business branding and presence are #1.

Special offer! Get 20% discount on your first order. Promo code: SAVE20