Do My Essay!
Do not waste time. Get a complete paper today.
Our leading custom writing service provides custom written papers in 80+ disciplines. Order essays, research papers, term papers, book reviews, assignments, dissertation, thesis or extensive dissertations & our expert ENL writers will easily prepare a paper according to your requirements.
You'll get your high quality plagiarism-free paper according to your deadline! No Bullshit!!
Special offer! Get 20% discount on your first order. Promo code: SAVE20
The legal profession is a very prestigious profession to serve in, but it demands a lot from the people that are part of it. You can never run out of your responsibilities when you are working in any legal organization at any level or any post. Well, you are in it, you might have two basic responsibilities, and they include your interpersonal skills and then your legal writing skills. People will judge your worth and credibility based on these traits. So, they are very important to learn and polish with time.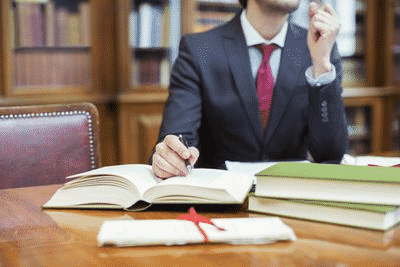 In this article, we are going to share with you the top eight tips and tricks that can help you learn the legal writing skills, improve them with time and at the end come up with a very nice and refined written work product for your clients. Although the type of legal writing required from you may vary from the organization that you are working in, the supervisor you have in it and also the type of clients that come to you for help. But the tips given in this article will work for everyone as they are very fundamental tips for legal writing.
1. Understand Your Client
When your client comes to you with his problem, it is the time that you have to be attentive because the client remembers every bit of information related to the case. You have to take enough time to ask enough questions to the client and make sure you do not skip even a single detail of information. This is what you are doing to understand your client and his case to get him out of trouble as soon as possible.

By doing this, you gather all the relevant information about the client case and start writing your abstract for it. You come up with a conclusion with the information given to you, and now by using your background information and reading more about that particular subject matter, you can now start making the case in written form. It is as simple as just told, but all that is required from you is attention to the client and focus on understanding him and his particular case.
2. Never Rely on Computer Research
Well, this is probably the most credible advice that we can give you. This is because many legal writers do this and then at the end, they fail to win the case for their clients. Now, when a client comes to you, it means that your eyes should be now wide open and your ears clear to listening to the client. It is very simple and easy to do. It will help you gather a lot of information on the case of the client.
Now after doing this, what many legal writers do is that they open their computer, research about similar cases and then go for writing the legal report or case of the client. This practice is good to take a start, but you have to gain knowledge, which is updated, through book reading and then taking into account the information of the client make the final decision. It is very important to keep in mind that your computer search can never be enough because it is either not right or it is outdated knowledge. You can get a simple idea, but cannot rely on it.
3. Keep Your Supervisor Updated
This is a very important step that needs very much attention from the legal writers. For instance, you are an Orange County DUI Lawyer, and you are working under the supervision of a mature lawyer who gives to tasks for writing the cases of his clients. Now, it is a great responsibility to collect all the relevant information from the client, as well as, from the books and the internet. When you do this, you start making drafts of the information you gather and think that you will go to your supervisor at the end with the final product. Well, this is a very wrong approach. You should never practice this.
4. Summerise Effectively
It is very essential that the legal write is summarised very effectively. It should not look like a junk of information that is having no connection with the other information mentioned in it or with the basic case for which it is written. It should be kept in mind which writing it, otherwise, the work will turn out to be a disaster and you will have to spend more time to make it look like meaningful to the reader.
This can be done very easily if you to outline your work for each case. After getting all the information about the case, try to make it simple, put in order according to the events and then start writing about it. It is as simple as told and if not done in this way, will waste all your efforts to make it and will also lose the case for your client. You can even lose your clients by doing this. So, be very careful.
5. Make Conclusion Understandable
When your legal writing report, letter or draft very conclusive. The reader when reading it must know at the end of the reading session that he gained some knowledge about the case presented before him or her. It should not be confusing, and it should not be written with missing information about certain things that need to clear the whole case. By doing this, you come up with a great script of your work that is acceptable and readable.
To do this, a proper conclusion must be there in your write up. You cannot just, by the way, end the legal draft without declaring anything or without mentioning about the extracted information from the case. It should be very conclusive and clear at the end that yes this is the output of the write-up. It is very important, and the writer must learn it to make his write up look professional and polished.
6. Master Standard Citing
This is very important to learn when you are into legal writing professionally. Different countries and different states of the world use different citing standards, and you have to lera those that are practiced in your state or country. You can not get rid of this, so try to learn it at the very start and become independent. You can never rely on other people for it because no one can do it for you again and again.
It is very simple if you start practicing it on a daily basis, no matter if you have anything to write for legal cases or not. What happens is that it will polish your skills and it will make you very fast in doing it. Now, whenever you need to do it, you will be able to do it without any difficulty. The trick of learning and using it right is as simple as just mentioned.
7. Keep Professional Tone
When you are writing a legal draft, it is just that your tone is purely professional. There is no other option in it, and you cannot be very formal in your writing style. You have to address with very proper terminologies and using them; you have to make properly structured sentences. The legal language is very different from what we use in normal life. It has its own rules to write, and it has its language that you have to use while writing it.
To learn this and master this language of the legal world, you have to be a very good reader. It is essential that you read it and make sure that you absorb the proper style of how it is written in that book or manuscript. It is as simple as that. The more you will read, the more you will learn n develop professional tone in your write up.
8. Skimming and Scanning
This is the last and very important step to do after you finish your legal writeup. Skimming and scanning are essential because it will let you remove any unwanted sentences from the draft and will also help you stay to the point in your work. Also, there could be some unnecessary words that re mentioned in it, and many things that you feel are extra could be removed, and the draft could be refined much more.
As you do it, you are making sure that the final draft is perfect for of your legal writing and now it is ready to be given to your supervisor and hopefully get appreciated by him or her.
Conclusion
Well, being in the law profession, one needs to be good at legal writing, and there is no other way out to service in it. People will not only want you to be good in your communication skills, judgmental skills, your experience, and your reputation, but they will also demand you to be a highly effective legal writer for the matter they come to you for resolving. It is although a little difficult task to learn it, with practice, you can learn it in a very short time. It all depends on your dedication. The tips given above are very fruitful if you take them seriously and work on them for some time to see the results.