Marketing is vital to the success of a company as it translates to the creation of a customer base. It enables a company to inform potential customers about its products and services. In addition, it helps a company to convince potential customers to purchase their products and not those of their competitors (Stanberry, 2019). Accordingly, a company needs to ensure that it employs an effective marketing technique. Before the era of technology, traditional marketing, which is the use of radios, television, print, newspaper, point of sale and magazine, was the only means of marketing that businesses could use (Stanberry, 2019). However, the era of technology has brought about, what is known as digital marketing. Digital marketing entails the use of communication technologies such as social media and websites to market a business. The purpose of this paper is to discuss the advantages of digital marketing over traditional marketing.
One of the advantages of digital marketing over traditional marketing is that the business has control over time. Digital marketing entails marketing a company's products on digital platforms such as social media, which in many cases are run by the company, itself (Stanberry, 2019). Accordingly, it can keep on repeating the same ads for as long as it wishes with little or no cost. However, this cannot happen in traditional marketing because the company has no control over time (Stanberry, 2019). When a company pays for an advert on television, radio, or print media, it will only be aired or published once or several times depending on the amount paid for advertisement (Stanberry, 2019). This, therefore, means that the number of people who are likely to come across a business advert is way more than those who are likely to come across the same advert on television, radio or print media. It is for this reason that digital marketing is more effective than traditional marketing.
Looking for an essay related to
Digital Marketing versus Traditional Marketing
? A LIMITED TIME OFFER. Get a custom essay written according to your requirements. Save time and grade.
From only $16 $12/page 
Traditional marketing is more expensive than digital marketing. As earlier indicated, traditional marketing entails paying print, radio, and television media to air or publish an advertisement (Matt, 2019). The frequency of airing the ad is dependent on the amount of money that the company in question has paid. However, for digital marketing, a company can run advertisements for free or pay a small amount to advertising platforms (Matt, 2019). However, unlike in traditional marketing, in digital marketing, the ad will not be brought down, implying that a larger audience will view it.
Unlike in digital marketing, a business has no control over how the advertisement is made in traditional marketing. Digital marketing has become an essential tool for many businesses. Accordingly, colleges that offer training on digital marketing have emerged (Saini, 2018). This, therefore, means that a business can sponsor its marketing team to undertake these courses, thus equipping them with adequate skills in digital marketing. Through these courses, the marketing team can learn ways of ensuring that the advertisements they make are appealing to customers (Saini, 2018). Consequently, such techniques will increase the effectiveness of the marketing techniques of a company. However, in traditional marketing, the decision of how advertisements will be made lies in the advertisement company (Saini, 2018). As a result, it is difficult for the company in question to enhance the effectiveness of traditional marketing techniques.
In brief, digital marketing has several advantages over traditional marketing. First, it gives a company control over the time when making advertisements. Second, it is less costly and more effective than conventional marketing. The reason for this is that a company can repeat an advertisement for as many times as possible with little or no cost. Lastly, it is possible to enhance the effectiveness of digital marketing techniques by taking a digital marketing course.
References
Matt, C. (2019). 9 Advantages of Digital Marketing Vs Traditional Marketing. Retrieved from https://www.bubblegumsearch.com/blog/digital-marketing-vs-traditional-marketing/
Saini, S. (2018). 11 Benefits of Digital Marketing over Traditional Marketing. Retrieved from https://technians.com/blog/benefits-digital-marketing-over-traditional-marketing/
Stanberry, S. (2019). Digital Marketing vs Traditional Marketing: Which Produces Better ROI? Retrieved from https://www.lyfemarketing.com/blog/digital-marketing-vs-traditional-marketing/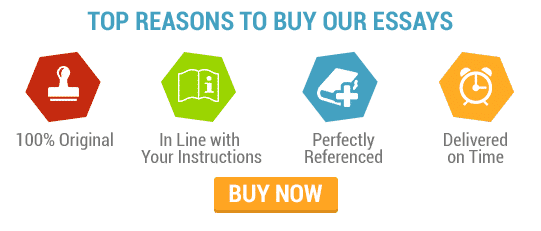 Special offer! Get 20% discount on your first order. Promo code: SAVE20