How to Ask for an Extension on an Assignment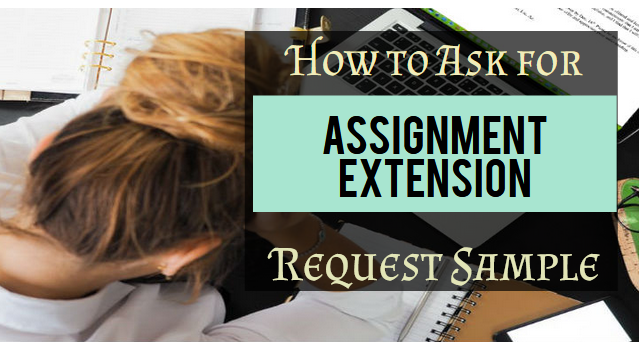 Sometimes life gets stressful when you have loads of assignments that you have to give priority over other responsibilities. This can affect your mental health and leave you with a last-minute panic about failing your project because you submitted it late. Instead of trying to do everything at once, you may request an extension for an assignment whose deadline is due.
Elevate Your Writing with Our Free Writing Tools!
Did you know that we provide a free essay and speech generator, plagiarism checker, summarizer, paraphraser, and other writing tools for free?
Access Free Writing Tools
So, if you feel overwhelmed by your assignment due to general stress or illness, this article will show you how to ask for an extension on a project.
What is an Extension Deadline?
An extension deadline is an extra time you ask from your supervisor or manager when you need more time to finish your assignments. Most of these assignments have a specific deadline that you have to comply with.
However, sometimes, you will fail to meet these deadlines and need additional time. In such events, you will be required to ask for extra time from your supervisor or manager.
The Basics or Reasons for Asking for an Extension
There are many reasons why people ask for extension deadlines. You may have miscalculated your projected time to finish your assignment, fallen sick, or been overwhelmed by other responsibilities.
Other times people ask for extensions when they want to add a few elements to the projects to improve them.
You can also request additional time when you are struggling to understand your assignment. If your resources are insufficient for the project, it will affect the entire timeline. So, expressing your concern to your supervisor may be the best idea.
However, you should remember that it is not okay to ask for an assignment at the last minute as it will look like you have procrastinated, creating a wrong impression on your supervisor.
Tips for Requesting an Extension
A respectful and honest request may get you the additional time you need. Use the following tips to request an extension.
Read the assignment and syllabus. You should always read the work to understand the stipulated deadlines so you are not caught off-guard on the due date.
Request for an extension as early as possible. You are more likely to receive an extension from your professor when you request an extension early. If it is during the beginning of a semester and you have four assignments with the same due date, ask for an extension that day. Similarly, if it is an emergency, reach out to your supervisor immediately.
Reach your supervisor via email or phone, or in person with a specific request. Pick the most convenient quick method to reach your supervisor. Some supervisors may be busy checking their emails, so calling them may be better.
Ask for a shorter extension if possible. Whether you receive the extension or not, always ask for a shorter additional time, as a long extension may leave a wrong expression.
Demonstrate your commitment to the class. Make sure that you don't ask for extensions again. Review your work schedule, ensure you can't miss any classes, and finish your assignment in due time.
Scheme through some of the best homework cheat websites that provide quality work in time.
Extension Deadline Request Examples
You may not know what to indicate to your email when requesting an extension. You should be polite, explain why you want more time, and offer your proposed deadline. Here are some examples.
Example 1
Subject: Extension request for an Assignment deadline
Dear Professor
My name is John Stones, and I am a 2nd-year student in your bachelor of commerce class – module code 2345.
I am emailing you to ask if it might be possible to be granted an extension for the introduction to accounting assignment due on September 21, 2022. Unfortunately, I am not through with this assignment because I was admitted to a hospital the last week and couldn't manage to do the work. I have attached my medical letter for your perusal.
I would hope to be able to complete this assignment by September 25, 2022. I hope you will consider my request, and I look forward to hearing from you at your convenience.
Kind regards,
John Stones
Student ID number 70076
Example 2
Subject: Extension Request to Philosophy Deadline
Dear Dr. Gabriel Proctor
I am writing to request an extension of time to complete my philosophy assignment. For the last week, I have been trying to gather the resources to complete the task, but I have not collected enough. Hence, I was unable to complete my assignment. A fair part of the assignment remains to complete; therefore, I am requesting extra time to research and write.
The initial due date for the assignment is October 25, 2022. I regret that I will not be able to complete the task in time. Hence, I request five more additional days. I expect to be through with the assignment on October 30, 2022.
Thank you for your consideration and kindness in this request. Please let me know your decision at your earlier convince.
Sincerely
James Spark
Student ID: JS6767
Example 3
Subject: Project Extension Request
Dear Mrs. Gregson
I am emailing to request a deadline extension for the capital market research project that I am currently working on. I have finished writing and designing, but editing and printing are taking longer than expected. I have noted some errors that I would like to correct before printing. An application for project extension seems the best option.
I want to submit the project on Monday, October 26, instead of Friday, October 23. I would be glad to submit a preliminary report before that date if you like to have a look.
I apologize for the delay and thank you for your understanding and consideration in this matter.
Sincerely
Altar Wako
Student ID AW688
Feeling Stressed After Being Denied an Extension
Lecturers are not obliged to grant you additional time to complete your assignments. In some cases, lecturers cannot give extensions even if they would like to -for example, in online assignments where the answers are released immediately to the students after the deadline for submission has elapsed.
Luckily you can decide to seek help from the best custom research and term papers writing service. Along with your work, Gudwriter ensures that they work on your project instantly and deliver the essay before the due period. With our assignment writing service, you get unique plagiarism-free content.
There are many reasons why you may ask for additional time to complete your assignment. However, you should know how to ask for an extension since, in some way, it influences your request approval chances.
Nevertheless, if you are not granted additional time, it is not illegal to pay someone to do your assignment. Reach out to us, and we will deliver your work on time.

Special offer! Get 20% discount on your first order. Promo code: SAVE20