Inspiring Black History Month Activities for Students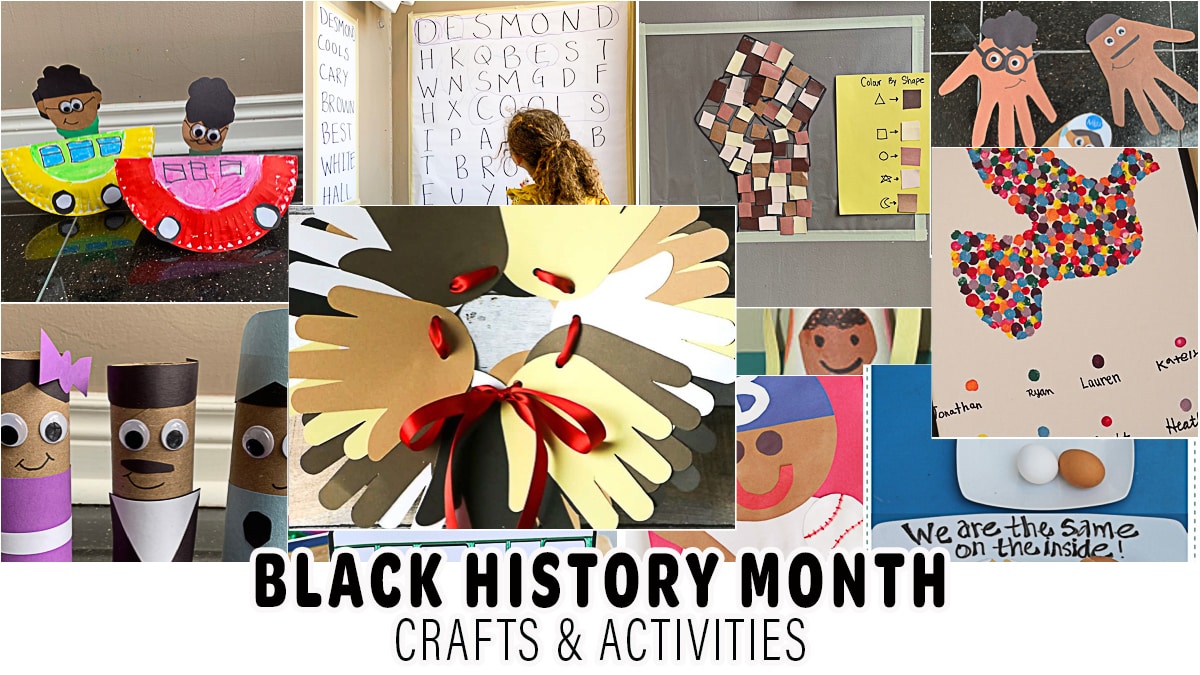 It is essential to educate students in today's classroom about diversity. Although Black history is American history, Black history month provides students with an opportunity to dig deeper into the History. It informs students about black men and women who helped shaped the community. It could also show how their courageous actions could influence the students in dealing with challenges in the current world.
Elevate Your Writing with Our Free Writing Tools!
Did you know that we provide a free essay and speech generator, plagiarism checker, summarizer, paraphraser, and other writing tools for free?
Access Free Writing Tools
Try the following interesting activities to inspire your students and give them a better understanding of Black history. If you need help more Black History activity ideas feel free to use our us history homework help service and get more interesting activities at an affordable fee.
1. Transform Your Classroom into a Living Museum
Instruct your students to study about a notable Black pioneer in history that they are interested in learning more about. You could give them a list of prominent figures in black history that have fascinating backgrounds with influential stories in their lifetime. This could include Dr. Daniel Hale who invented open-heart surgery in the year 1893 or Jean Michael who invented graffiti. After their study and research, stage an exhibition in the classroom with the students dressed like the figure they learned about in their research. To make this exhibition more interesting, you could invite students from other classes in the school to act as the audience and also participate in learning.
2. Make a virtual museum dedicated to commemorating slavery and its legacy
Make a museum online using exhibits from students electronically. Some online sites like Thirteen.org showcase interesting student examples of virtual museums about recalling the making of America and slavery. Use the templates and examples there to guide your students in the process of making a virtual museum. Slavery brought about racism and discrimination, through exhibits you can show how to reduce racism.
3. Visit the African-American National museum virtually
This National museum of culture and history is exclusively devoted to the documentation of African-American culture, life, and history. They have rich online learning resources to assist in student's learning experience. It has recommended reading resources for elementary, middle, and high school students which offer free interactive lessons where students can explore moments in history.
4. Learn the art of stepping in the traditional African-American songs
Stepping is a way of dancing where the body is used to create unique sounds and rhythms. You do not need to be a music teacher to teach students about the culture and history of stepping. The Step Africa! website provides information and videos about the history of stepping to assist teachers who are not experienced in music. Study this art in the classroom and the role of freedom songs in the Civil Rights Movement. For example, Fannie Lou Hamer is an activist famous for songs like "This Little Light of Mine" during civil rights protests.
5. Watch a documentary
These are movies that have the magic of bringing the past to life. They connect the current world to significant times in history. PBS offers an extensive list of powerful documentaries that explore Black culture and history in America. To revive moments like the 1963 March on Washington just get a documentary and relive the moment. These documentaries are appropriate even for middle or high school students.
6. Honor courageous African-American veterans
It is worth noting that 10 percent of American soldiers in the civil war were African-Americans in the United States army from 1863 to 1865. This all began with formation of the 54th Massachusetts regiment to Buffalo soldiers and Tuskegee Airmen where black women and men who long served in the United States military even with insecurity of their rights. Your students can study about their contributions in both times of war and of peace and honor their services.
7. Study African-American inventors
Did you know that dry-cleaning of clothes was invented by an African-American? Thomas Jennings was the first African-American to be given a United States patent in 1821 for inventing a way to dry-clean clothes. Judy Reed also was the first African-American lady to receive a patent for inventing a roller and kneader in 1844. Engage your students in researching about other African-American inventors who contributed to inventions in communications, science, transportation, agriculture, business, and industry.
8. Explore Black history music
In this lesson, engage your students in tracing the long history of the way black artists exploited music to communicate their observations, beliefs, resistance, despair, joys, and aspirations in the United states history. Make your students listen to music by great African-American musicians. You can also take advantage of this opportunity to educate your students about different musical genres that are influenced by these artists like hip-hop, jazz, doo-wop, rhythm, gospel, blues, and soul.
9. Study about African-American recipes
One the most influential ways to learn about a culture is connecting with how they enjoy their food. Dive into African-inspired dishes and study their recipes. Settle on a few recipes that your students can try out at home and carry to class the next day. This can be done with assistance of parents using recipes written in class. You can also influence the parents in that school to try a single African-American recipe every week throughout the month to celebrate the culture.
10. Daily quotes
Make an effort to greet your students every morning with a new quote relevant to black history. You can also repeat the quote in the class every lesson and make print-outs of the quotes to be distributed to every class. With this at hand, you can start an open discussion on the relevance of each quote and the history surrounding emergence of the quote. This will charge your students with psyche to look forward to each new day of school.
11. A prominent figure each day or week
Decide to discuss a single influencer together with their accomplishment per week or per day. This will assist in extensive studying of each prominent figure as you make them the center of every day or week. You could look into categories like politicians, actors, musicians, activists, artists, and writers.
The Black Month is a great time to study the many contributions that African-American have made to our society. The best way to engage students in these studies is to make the lessons interesting in the ways shown above.
You can also scheme through some of the interesting and well researched History Essay Topics you can investigate.

Special offer! Get 20% discount on your first order. Promo code: SAVE20