MBA Essay Mistakes to Avoid When Crafting Your MBA Essay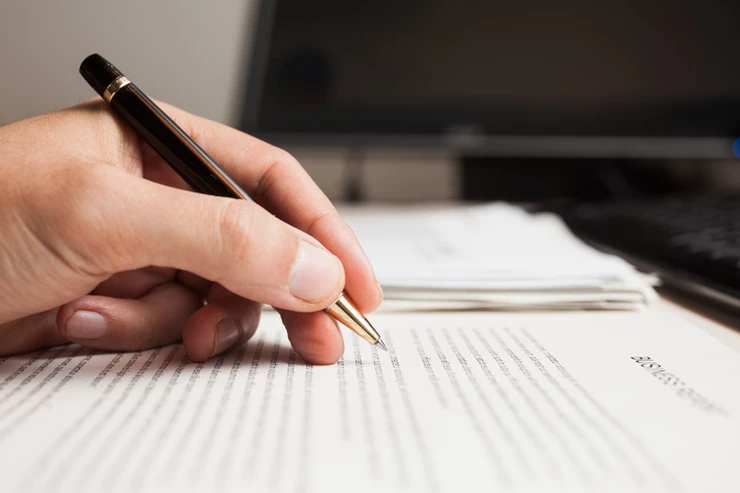 Many MBA candidates find it a challenge to craft their admission essays. Even to the most conscientious applicant, several complicated qualities are required in an MBA essay that can trip you. There is no room for mistakes if you aspire to join the best schools like Stanford or Harvard, where the competition for MBA programs is high.
Elevate Your Writing with Our Free Writing Tools!
Did you know that we provide a free essay and speech generator, plagiarism checker, summarizer, paraphraser, and other writing tools for free?
Access Free Writing Tools
However, you can order your essay from our MBA essay writing service where we are always ready to help you draft your essay without mistakes keeping in mind that the admission committee will pay attention not only to your main ideas but also to the quality and style of your writing.
This article covers errors that you should avoid when preparing your MBA essay.
1. Lack of Clarity
Your MBA essay should always be clear. It would help if you answered the questions so that the admission committee could understand your point. The essay is written from your perspective, and you know the context behind your experiences and motivation, but this is not the case with the reader.
Your essay should be clear in such a way any reader from any background can understand it. This should not worry you because we have the best MBA essay writing service.
2. Be Explicit
No matter how small or big information is, it is essential to be straightforward when writing your essay. It is not guaranteed that the admission committee will understand what you mean by reading the text. You should tell the admission committee what you need them to know because they can't read your mind.
3. Avoid Misunderstanding and Ambiguities
Texts and passages that can be interpreted in different ways are ambiguous. It would be best if you avoided in your MBA essay words or phrases where two meanings can be derived. With a vague phrase, your message will be taken out of context to sound offensive to a specific group or the reader.
4. Avoid Negative Tone
Don't include examples that criticize your colleagues or supervisors as you elaborate on your leadership, team-building, and problem-solving skills. Please keep the tone positive so it doesn't portray you as the wrong person.
5. Exaggerating or Lying About your Experience
It may be tempting to some applicants to add or fabricate a few details to impress the reader. This will lead to automatic rejection if the admission committee does a background check and finds the fabricated information. It would help if you were honest about how you present yourself.
We have the best MBA essay service at Gudwriter, where we will draft your experience to bring the best out of you.
6. Failing to Demonstrate Passion
An MBA essay is not a repeat of your resume in an unstructured manner. Many applicants write an essay that is well-organized, informative, but highly boring. Always try to connect with the admission committee emotionally for your application to stand out. Convince the reader how special you are and that something will be missing without your presence.
7. Discussing Inappropriate Topics
You should not mention your political or religious views in your essays, no matter how you want the reader to know you. These are not subjects to be included in a business school essay. The amount of money you want to make after completing your MBA is not part of the subject.
8. Disregard the Word Count
The admission committee has many applications to review, and they don't have time to read essays that looks like novels. They will always give a word count to follow on MBA essays in most cases. You may sometimes go above the limit, but disregarding word count shows that you can't express yourself concisely or can't follow instructions.
9. Making Excuses
Whether it is your poor academic performance, criminal record, or being fired from your job, you should always take ownership. No apologies or excuses are needed. Take this to show how you improved and learned from the mistakes.
You can consult Gudwriter MBA essay writing help to present your essay so that your past mistakes come out as strong points.
10. Non- Convincing Career Goals
Presenting the career goal you intend to achieve after the MBA degree is significant. You should suggest plans that are well thought out but not just wishes. The goal should not be narrow but should be specific and correspond with the program's strength.
It is important to understand that a well-written and structured MBA essay is a bridge to secure admission to your dream school. It would be best to avoid the mistakes discussed in this article to make your essay stand out. However, if you have challenges writing your essay, Gudwriter has qualified tutors to help with MBA essay services.

Special offer! Get 20% discount on your first order. Promo code: SAVE20