5 Ways to Make Your Scholarship Essay Stand Out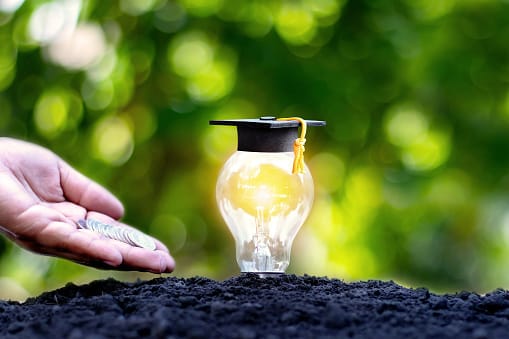 For the thousands of college level applicants who lack a sustainable source of funding for their studies, scholarships remain their best option. Well, knowing that a scholarship is on offer is one thing and actually landing it is another. Honestly, applying for a scholarship can be a daunting experience; every part of the application needs to be well articulated in a way that captures the attention of the panel awarding the scholarship. Even in instances where you use our admissions essay writing service, the best approach is to provide a draft of your ideas for them to be professionally articulated.
Elevate Your Writing with Our Free Writing Tools!
Did you know that we provide a free essay and speech generator, plagiarism checker, summarizer, paraphraser, and other writing tools for free?
Access Free Writing Tools
The scholarship essay is without a doubt the most demanding component of any scholarship application. You do not need to be an expert writer to put down a compelling piece. Actually, with scholarship essay writing services available, the key to your education is closer than you think. The secret to getting your essay noticed is to make it outstanding. Here are 5 tips that will make your scholarship essay stand out;
Be specific and make it personal
A general account of events is easy to forget but when you talk about your own experiences, the message is much more impactful. Linking the content of the essay to your own life gives it a feeling of authenticity that compels the reader to empathize with the writer. Just imagine sitting in a panel reading through thousands of essays – wouldn't you be drawn from your boredom by that one essay that reveals the vulnerability of an individual? It is even better when the essay is personal in a way that insinuates that the applicant has reconciled with their past life experiences – the more dramatic, the better. The who am i question helps answer all about yourself in a scholarship essay.
Writing an interesting piece for your essay writing scholarships applications will not come naturally because the prompts do not ask for any particular style of writing. It is up to the applicant to tie in the focus points into their essay.
Narrate a story
Everyone loves story time. Think of the many times you have sat in front of your TV screen glued to a movie or program because you are curious as to what happens next. Your scholarship essay will stand out if you structure it in a way that makes the reader want to know more. Start the essay with a catchy phrase that states a shocking fact or declares finality. Your reader will naturally want to know why you arrive at what you stated or how your perspective in life is after what you have been through.
You might be a helpful person but just stating that you have impacted the lives of other people will not get your scholarship essay noticed. Your reader will be pleased to read a story that portrays this trait. Tell it in a way that demonstrates obstacles, your struggles to exercise your passion and eventually how you succeeded. It is also a good idea to mention an express change of mindset brought about by some of your personal experiences.
Blend in the essay with the essay prompt
A scholarship essay is as diverse as a cover letter when you are applying for a job. Admission experts have deemed it acceptable for scholarship applicants to use a single essay several times provided it is customized for each application. If your essay is in line with the core mission of the awarding institution and aligns with the prompt, use it.
A typical scholarship essay prompt would require applicants to state how the scholarship being contested for will help their career. Another common prompt is asking applicants to describe how their academics and skills have helped them to be better members of their society. In both these instances, the applicant must think about the story they want to tell. It is important to paint a picture of what existed before and what is anticipated for the future.
Understand your reader
While it is important to project yourself in a manner that makes the scholarship panel see you for whom you are, scholarship applicants must familiarize themselves with the awarding agent as well. What is their core business? What are their inclinations? Think of the impact your essay about an incident where you exercised LGBTQ intolerance at the workplace would have on a scholarship board of pro-LGBTQ.
Essay scholarships advocate for personal representation in essay contents but without being heavily opinionated. It is best to know your reader beforehand and based on their ideologies; decide if you will take part in the scholarship essay content they are offering. Most scholarship essay writing services will ask applicants for a brief description of their life while growing up and they will use this to create a suitable essay; you can as well get more information on how to write a good scholarship essay that will be accepted.
Follow all instructions given
It is quite frustrating for panels to read essays written without regard for instructions or guidelines. Applicants should be aware that guidelines are sometimes given to eliminate applicants on the basis of their ability to take simple instructions. Reading though the scholarship essay prompt several times will help you to pinpoint key areas that you need to pay attention to.
To ensure that you are on the right track, read the instructions before you write, as you write and after you have finished your essay. Did you encounter periods of being blank-minded as you write? The reader is likely to notice this. Applicants must structure their essay to flow as the same will be mirrored by the reader.
In conclusion when applying for any scholarship awards, the process often involved filling out a form and attaching the relevant documents. While the scholarship essay is not mandatory for all scholarships, applicants should take it as an opportunity to personally influence the decision of the selection committee. If your application involves writing an essay, it is advisable to start way before the submission deadline to allow time to come up with worthy content.

Special offer! Get 20% discount on your first order. Promo code: SAVE20