BUSINESS MARKET: Definition, Types, and Examples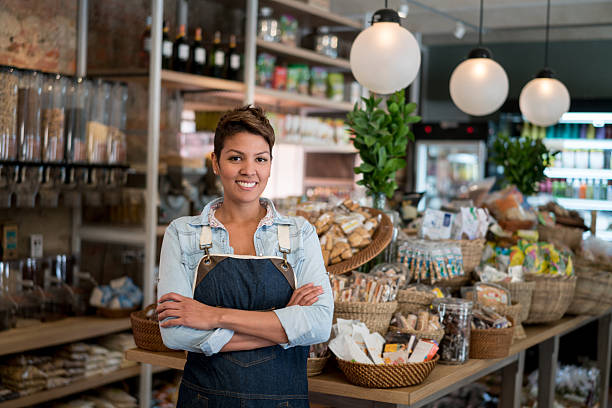 What is a business market?
Business marketing is a form of marketing used by people or organizations. It enables users to sell goods or services to businesses or nonprofits that resell them, incorporate them into their goods or services, or use them to fund their endeavors.
Elevate Your Writing with Our Free Writing Tools!
Did you know that we provide a free essay and speech generator, plagiarism checker, summarizer, paraphraser, and other writing tools for free?
Access Free Writing Tools
Business marketing encompasses a variety of activities, from advertising, promotion, and communication to distribution and sales channels.
Having struggles getting an A+ in your business classes? Well, worry no more; Gudwriter if your preferred choice. We provide homework help economics to all students through our economics homework helpers. Reach out to us today and gurantee yourself an quality paper.
Consumer market vs. business market
A consumer market is a market for goods or services composed of private individuals for their personal use or consumption, regardless of whether they are purchasing the product or service for resale, incorporation into another product or service, or discretionary spending.
Business marketing involves services and goods sold to businesses. In simple words, the business market refers to the marketing strategies of products and services to meet the needs of businesses. While consumer market refers to the marketing strategies of products and services bought by individuals for their use and consumption.
Characteristics of a business market
Wondering what makes a business market? Here are some characteristics to look out for:
1. Product Demand
Demand in the consumer market is what drives demand among corporate purchasers. One company only purchases goods and services from another company to sell to the consumer market.
Businesses stop buying finished goods when the consumer market no longer wants them.
Demand is largely unaffected by short-term price swings and is rather consistent within the business market. Prices may fluctuate in the short term, but they do not greatly impact demand. There is a steady need for goods and services by businesses over time.
2. Decision-Making Process
A business market's decision-making process is different from the consumer market.
Businesses decide what to buy and how much to spend on marketing and advertising based on what would be of value to them.
Distribution and sales channels are different too. Businesses decide if and how they want to distribute or sell their products or services when there is a demand for them in the business market. This makes advertising especially important in the business market because it allows companies to reach out and target potential customers based on their needs.
3. Market Structure
The market structure of a business market is different from that of a consumer market. There is usually only one buyer in the business market, and there may be one or many sellers depending on the purchased product. The seller has to understand what the buyer needs to make his company more profitable.
Business marketing emphasizes the need for manufacturers and vendors to better service their customers' needs than other manufacturers and vendors. This is known as a mass-production system.
4. Nature of Purchases
Businesses buy goods and services to keep their costs low and their profits high. Business marketing is, therefore, different from consumer marketing. Companies need to be more innovative in the business market because they have to provide specialized goods and services to meet the needs of various businesses.
Business marketers can target their customers based on their needs. Still, they also need to reach out to other businesses' customers if they want to be successful in the business market.
Types of Business Markets with Examples of business marketing
1. Business-to-Business Market
This type of business market exists when one company buys a product or service from another and then sells the product or service to another.
An example of a business-to-business market is a company that makes cups and sells them to another company that resells them in their stores.
2. Business-to-Consumer Market
Businesses that operate in the business-to-consumer sector promote their products and services to customers directly. Businesses that engage in business-to-consumer marketing can focus their efforts on particular age groups, genders, or interest groups depending on the overall population or the unique interests of their target clients within the population. An example is a company offering a particular clothing brand to men and women.
The business-to-consumer market offers more money to companies than the business-to-business market, but it also requires more time and effort.
Example:
To successfully market a business product or service to its target market, businesses need to understand what they want their product to do for their client.
An example of this is the Coca-Cola brand. The company makes it clear that the drink will provide refreshment, vitality, and sweetness each time a consumer drinks it. This helps make consumers more willing to buy the product.
3. Services Market
The services market refers to the health, education, and public safety sectors. The services market is more difficult to target than the consumer market. Business marketing strategies in this sector depend more on the geography, demographics, and economic conditions of a specific country or state. Still, businesses can meet the needs of their clients by ensuring that they deliver high-quality products and services at a reasonable price.
Example:
The United States spends about $500 billion on healthcare services each year. The U.S. healthcare market is dominated by large organizations constantly looking for ways to make their services more efficient and effective.
Businesses in this sector can learn a lot from the main players in the market. They can also find people with similar needs and interests to their customers and target them based on these needs.
4. Professional Services Market
The professional services market includes accounting, law, engineering and architecture, management consultancy, and advertising. The professional services market is highly competitive.
Businesses in this sector can differentiate themselves from their competitors by offering unique services that meet their clients' needs. They can also reach out to specific niches within the professional services market for quick growth.
Example:
The accounting profession is highly competitive. In the United States, only one person out of every four thousand will eventually pass the Certified Public Accountant (CPA) exam.
The best way to stand out in the profession is to offer services that are not necessarily related to accounting but that benefit client in other ways. Choosing the right service or product that clients value and appreciate can help a business succeed in this market.
5. Industrial Goods Market
Businesses in the industrial goods market typically produce materials and equipment used directly to produce other goods. This sector is highly competitive.
Example:
Computers are integral to almost every business, organization, and household. IBM Corporation has had a long history of innovation in this market. The company offers its clients a broad range of IT solutions, including cloud computing services and hi-tech hardware solutions.
The business-to-business marketing environment offers signs companies to use to develop their marketing strategies.

Special offer! Get 20% discount on your first order. Promo code: SAVE20