How to Write a 500 Word Essay, With Outline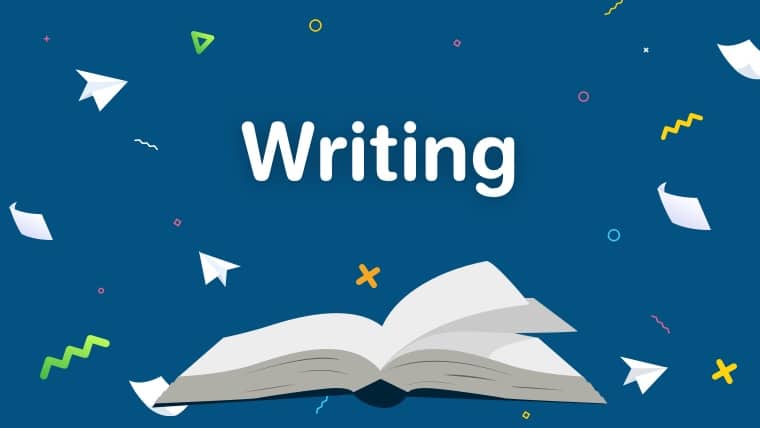 Sometimes, writing a 500-word essay can be quite a daunting task. It is challenging to identify the things that you must include and those that you can leave out in most cases. Moreover, depending on the topic that you are handling, five hundred words might not be enough to cover all the details. Thus, your essay should have three well developed and illustrated parts: the introduction, body, and conclusion.
Elevate Your Writing with Our Free Writing Tools!
Did you know that we provide a free essay and speech generator, plagiarism checker, summarizer, paraphraser, and other writing tools for free?
Access Free Writing Tools
If you are having issues completing your 500 words essay you can seek online custom case study help from our experts. With Gudwriter you are guaranteed of a quality essay that strictly sticks to the format and guidelines provided. Contact us today and get a special discount.
Here are the Five Paragraphs for Your Research Essay
I. Introduction
Creative opening to catch the audience's attention. Students can use quotes, interesting facts, and figures, jokes or anecdotes, etc.
Background information
Preview of the main points of the essay.
Thesis Statement affirms the main idea of the essay.
II. Body
Paragraph 1
The topic sentence states the main idea of the paragraph and transitions from the paragraph before it.
Supporting details defend or strengthen the topic sentence. Students should use at least two supporting details in each paragraph.
Supporting details can include facts, examples, and expert opinions about a specific subject. If primary or secondary sources are used, students must use MLA parenthetical citations.
Paragraph 2
The topic sentence states the main idea of the paragraph and transitions the paragraph before it.
Supporting details defend or strengthen the topic sentence.
Paragraph 3
The topic sentence states the main idea of the paragraph and transitions from the paragraph before it.
Supporting details defend or strengthen the topic sentence
More paragraphs can be created using the same format.
III. Conclusion
Restate the thesis statement. Students should reword the thesis statement.
Summarize the main points. Students should reword topic sentences.
Tie to Opening. Students should relate their conclusion to the opening of the essay.
If your ideas are not flowing as smoothly as you want them to, do not procrastinate but instead make use of our effective essay maker tool.
Make a Plan
Do extensive research on your subject of interest and outline the essential points. As you make this plan, add the necessary hints, and eliminate ideas that you might deem unnecessary. An outline is the best way to avoid reckless mistakes and be more coherent.
It also allows you to stick to the topic and prevent irrelevancy.
Main Parts of a 500-Word Essay
1. Title
The headline is the most critical part of an essay. Without it, the readers might not show any interest in the piece. Thus, it should capture the audience's attention while describing what the reader expects in the essay.
For instance, "Why China's Path to the Top is Unstoppable." For effective essay titles that will grab your readers attention, use our free essay title generator.
2. Introduction
This comes right after you have written the skeleton of your essay. It would help if you tactfully designed your introduction to capture the attention of your reader. It determines whether your audience will read or ignore your work. It should be straight to the point, without fluff or unimportant information. Introduce and briefly describe your subject.
The introduction of your essay should be appealing and captivating. State your thesis statement to inform your reader about your argument. Ideally, let your introduction be 100 words, just like each of the paragraphs.
There is also one tip that most students do not know about. That is, they are allowed to write the introduction of the essay when they feel most comfortable. Some students prefer writing it before they start working on the body, while others prefer writing the introduction at the end.
The introduction is where most students get stuck, but once they pull it through their essay flow. Do not waste too much time on the introduction if you can start with other parts of the essay.
For example;
Eye-capturing thesis statement: China is going to overtake the United States on GDP to become the world's wealthiest country.
Other supportive sentences: The Far East country's economy is proliferating, and many pundits believe it's a renaissance (N Phillips – Nature, 2017).
The world's largest population not only banks on its favorable demographics, but also lays strategies towards becoming a global economic leader. Choosing its trade treaties wisely to ensure they always end up with the better deal. Again, the country has open policies when it comes to offering loans to other countries, and this has increased its share in the world market. Here are the reasons China will be top of the world in a few years.
3. Body
This is the central part of your essay. It is usually the longest, and it supports your thesis statement. Ensure that you thoroughly elaborate on your points. It is also crucial to develop them so that you can answer all the reader's questions.
In this part, state facts and cite credible sources to support them. Focus on the essential points and information.
Each paragraph should cover a distinct point elaborated in 100 words. In a 500 word essay, you need to keep it brief. The body contains about three paragraphs.
For example;
China has a large market base. The local population provides the country with a favorable domestic market and a cheap labor force. China's population stands at 1,451,387,010, which forms about a fifth of the global consumer base (United Nations, 2022). The majority of their products are sold locally, but the rest is distributed to its overseas market. Overseas, the Asian giant has trade treaties with several countries in Asia, Africa, America, and Europe, which allows the sale of their products (China Embassy Org., 2017). Thus, Chinese industries can produce large amounts of products at a low cost and then sell them to a large market. This explains why her industries are expanding and, ultimately, boosting economic growth.
4. Conclusion
After you have described all your points in your body, you can then write the conclusion. This section forms the last part of writing your essay. This is where you provide a recap of what you have written in your body. Restate your thesis statement and also summarize the points that you have used to support it. Like the introduction, it should be appealing to prevent your audience from regretting why they read your paper.
Example of a 500-word essay conclusion
China owes its rapid economic growth to a plethora of factors. First, the Asian giant has set out favorable strategies to get there, such as signing favorable agreements and loaning local investors. Second, the country has an extensive domestic and international market for its products. The country serves as the second most crucial trading ally for Europe and the most important for Africa.
Third, China has a favorable policy for the growth of its local economy. They sieve out the products that get to their country and execute an affirmative action towards local producers. Together, these factors project to China becoming the world's leader in economic matters.
500-Word Essay Outline
If you want to enjoy writing your essay, you must start with an outline before diving into writing. An outline will come in handy in a myriad of ways. Note that you will have to write down how your paragraphs will be organized in the outline. This will ensure that your essay is cohesive, as much as it is short.
An outline also ensures that no points are left out, and they are organized so that the essay will make sense to the reader. It also provides that every idea that the writer has is fully developed. Getting stuck when writing essays is nothing new to students. However, some students no longer get stuck after realizing how an outline helps ideas flow.
Tips and Pointers on Writing a 500-Word Essay
1. Proofreading
After you are done writing your essay, proofread it. This enables you to eliminate all the careless mistakes you might have made while writing it. If you are not fully satisfied or happy with the piece, this is the time to make corrections.
Like all essays, there are certain things that you ought to be careful about when writing a five hundred word essay.
2. Plagiarism
Plagiarism happens when you copy someone's ideas, text, or any other writing piece and present it as your own. When you plagiarize your work, it loses all credibility, and for most readers, it is a significant turn-off. You must, therefore, include the sources of the information that you have used. To be safe, cite your work appropriately and give a list of your references at the end.
Also, to ensure nothing in your essay that screams unoriginal, ensure that you run your work through a plagiarism checker.
3. Style and tone
How you choose to write your five hundred word essay determines whether your target audience likes it. Use descriptive words and a unique, simple style that they can easily understand. Using jargon might not be the best way to convey the information that you intend to. One reader might like and admire you for it; another might loathe your work.
It would help if you also used the right tone, depending on the topic that you are tackling.
4. Cohesiveness
How well do your ideas flow? When you are writing the essay, always make sure that your ideas flow well and logically. This maintains the attention of the reader and allows them to read your article to the end.
Conclusion
As hard as you may think it is at first, writing a 500-word essay is easy. All you have to do is carefully craft your introduction, body, and conclusion. You also have to avoid plagiarism and using the wrong style and tone. Again, it is vital to make sure that you have presented the ideas in your content flow. Now that you understand how to write a 500-word essay, also get to know how to write a descriptive essay.

Special offer! Get 20% discount on your first order. Promo code: SAVE20