Basic Steps to Follow In writing Your Research Paper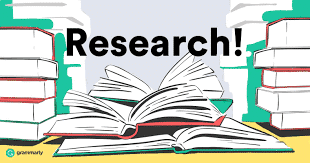 Working on a research paper, what can be more exciting and engaging? You study a new topic, investigate it, and try to prove the core audience that your opinion is correct and should be considered by the experts in this niche! But unfortunately, not all academicians take pleasure in the process. Some students are inexperienced in this area, others need to work to earn their living, and some academicians think that they have more exciting tasks than this one. But the thing is that a research paper has to be submitted on time, and no one cares whether you know how to deal with it or have not the slightest idea of how to complete this mission.
Elevate Your Writing with Our Free Writing Tools!
Did you know that we provide a free essay and speech generator, plagiarism checker, summarizer, paraphraser, and other writing tools for free?
Access Free Writing Tools
In this case, the easiest solution is to hire experienced research paper writers who are experts in this niche and know for sure how to deal with these assignments. Experts from Gudwriter are true professionals in this area, guarantee full confidentiality, plagiarism-free papers, and round-the-clock support. When hiring experts, you'll forget about this task and can immerse yourself in doing other assignments. So, if you are running out of time or feel like writing is not your strong side, don't worry, we offer cheap research papers for sale for all students who want to succeed.
If you still think that you can get through this challenge yourself, here's a comprehensive guide on what steps you should follow to complete this mission.
Define The Theme of Writing
If you are already assigned with a specific theme, you can miss this stage. Your tutor has already decided for you what topic you have to cover in your research. But if you have a choice, you have to be very attentive to this task. Make sure you deal with an engaging and challenging theme. Otherwise, you won't like the process of writing. You should also avoid dealing with too broad themes. Be more specific instead. It is too hard to cover a general topic in your research adequately. We have a list of fun research topics to choose from in case you are having a hard time choosing a suitable topic.
Develop Your Thesis Statement
It's a mandatory process that you can't pass by. The critical mission of any thesis statement is to demonstrate your position regarding the theme. If you don't do this, your project will have no purpose. Here are a few facts you must know about this section:
A thesis statement should be placed in the first section;
It should be brief but uncluttered;
It should demonstrate your position regarding the theme;
It must be debatable and very specific.
Learn the simple steps of writing an effective thesis statement.
Complete Your Research
You can't immerse yourself in writing until you complete research. In some instances, this stage even takes more time than writing. Make sure you have enough credible resources to base your research on. Find relevant evidence that will support your guess-work. Note what resources you are going to use because you have to cite them in your research correctly.
Determine a Clear Outline
Your outline is a "skeleton" you base your research on. You may have tons of ideas and suggestions, but you must know how to organize them accurately. In such a scenario, the creation of a comprehensive outline might help you be more organized. Never skip this phase because if you do, your research might lack focus. Determine what the key ideas are and create a detailed plan to follow. In doing so, it will be easier for you to complete your project!
You have to bear in mind that any research is a well-structured paper that features the following sections:
1. A research abstract
Your research should necessarily take up about one page of your research paper. The abstract should highlight the primary areas of your research, and that is the purpose of the study, the research problem, and the design that you used for the study. You should also highlight the significant finding of your research. Get more insights on how to write an good abstract.
2. An engaging and catching introduction
The introduction part gives you the opportunity to introduce your topic and the background of your study. In the introduction, you should also explain why the research is relevant and how it will be useful. You should also predict the outcome of the study in the hypothesis.
3. A few body sections (the number depends on you)
The body is the most significant part of your research paper, and this where you collect data, arrange it and use it to convince the reader to support your argument. Therefore, there is a need to organize your body in a logical way in which the reader can understand your argument.
4. Summary where you have to list the key points of your research
A summary is the overview of your research paper, and what it does is highlighting the critical aspects of your research paper. This will help them understand the content of your research effortlessly and save time.
But remember that each higher educational establishment has specific demands on this or that task. So you have to follow them and use the right formatting style.
Immerse Yourself In Writing
Students usually start writing with a draft that they constantly edit to polish a paper to perfection. In very deed, it is up to you to decide which section to start working with. Some academicians begin developing an introduction, whereas others skip this section and start with the development of the body section. To achieve the highest results, you need to have a clear and provoking introduction that will kindle your readers' interest in your research. You can use a related joke, shocking facts, statistics, or anything else.
When covering your body sections, you need to be very attentive to details. Make sure you are focused on your thesis statement and develop the key points that support it. Ensure you also familiarize yourself with the common mistakes most students make when crafting their research papers to help you write a quality paper.
Revision
It's a final stage, and you can't submit your paper until you complete it. Again, you can either do this yourself or hire experienced professionals in this niche. They will check the logic, transitions, and make some changes if necessary. They will also check if your paper has the exact number of pages required and whether you covered the ideas and managed to develop strong research that will help scientists to work further in this niche. To confirm if your paper has attained the required number of pages use our words to pages converter.
Overall, this process is not too complicated. You need to find the motivation, right resources, and some time. If you lack it, it would be better to hire professionals. It is also important to note that a research paper should have a meager rate of plagiarism. That is why you need to run your research paper through a plagiarism checker before you submit it.
What section of a research paper should contain the main idea?
A. The body
B. The conclusion
C. The title
D. The introduction
E. The bibliography
Answer; D) The introduction.
Explanation: The introduction is the part of the research that contains the main idea of the paper. While conducting research papers during the semester, remember that your introduction is key to understanding the whole paper. Do not forget about a thesis at the end of the introduction, as its primary purpose is to highlight the main idea of the whole text.

Special offer! Get 20% discount on your first order. Promo code: SAVE20