Steps in Writing an Effective Thesis Statement for a Research Paper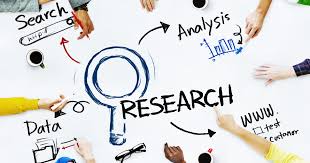 What is a Thesis Statement?
All research papers, especially those dealing with controversial issues or making arguments, need a thesis statement. The statement forms the premise upon which the idea or research paper is based. A thesis merely a statement that expresses an argument about the topic or subject you are writing about and then briefly describes how you will demonstrate or prove the argument.
Elevate Your Writing with Our Free Writing Tools!
Did you know that we provide a free essay and speech generator, plagiarism checker, summarizer, paraphraser, and other writing tools for free?
Access Free Writing Tools
Seek help from our college research paper writing service if you are not sure of the format to use. We provide college essay help on any topic, citation style and level within the given timeline. Contact us now for more information.
Your thesis should make a specific statement to the readers concerning what you will argue about in your research paper. Thus, the thesis should be one or a few sentences in length, but it should never exceed a paragraph. Also, never begin by stating evidence or even provide an example in the thesis paragraph. That should be left for the body part of your research paper. Learn how to write a quality informative research papers.
Steps in Writing an Effective Thesis Statement for Your Research Paper
1. Analyze your primary resources
Before developing your argument on the topic of your study, you should collect and organize supporting materials. Ensure you also select a suitable topic since good topic selection is the prerequisite for the success of the thesis. If you are stuck choosing a suitable topic, you can scheme through our list of fun research topics you can work on researched by our team of professionals. Look for any possible relations between the stated facts, similarities, differences, or themes and then imagine their significance. Search for controversies, complications, ambiguities, interests, and tensions in your resources. You can ask yourself questions such as:
What are the significances of the arguments presented by the authors?
Do the authors contradict themselves?
What are the various approaches to a specific topic?
What are the patterns in the evidence?
Figuring out one or more of these questions will help create a working thesis for your research paper. Remember that your thesis statement is not a summary of what you will do, but a statement of what you think about a specific issue and how you will prove that.
Once you have accomplished this first step, your essay should be able to develop a thesis that presents the fundamental idea, coupled with the main argument that you think you can back up with the evidence you have collected.
You should not worry if both your thesis statement and main argument require some adjustment in writing the term paper. This is common since you might have overlooked some information, or your ideas might become more articulated or pronounced as you continue reading and writing.
2. Write down your working thesis
Many students get frustrated when they come across an excellent thesis idea in their research, but then forget it as they fail to jot it down, and their concentration wanes. Therefore, when your thesis statement, you not only preserve the idea, but you are also compelled to think about it concisely and logically as you research.
Don't struggle to write down the final-draft rendering of your thesis statement at first. As you note ideas relating to your main argument, you will find that writing the final thesis statement will be quiet easy once you embark on writing the research paper.
The thesis statement should guide you in the process of writing the research paper. Sure enough, you will get new ideas and information as you proceed along, but you should consider the thesis statement as your primary starting point.
3. Include your thesis statement in the introduction paragraph
The most commonplace to include your thesis should be at the ending of your introductory paragraph. This is a common practice in most short essays ranging from 5-15 pages long. Although this point is not arbitrary, most readers expect to find the thesis statement there. Therefore, they will tend to be more attentive when reading this part to ascertain what they should expect in the paper's remainder.
Calculate the number of pages your essay has by the number of words used using our words to pages tool.
Mistakes to Avoid When Writing a Thesis Statement
The thesis statement is a critical element of any essay paper. You, therefore, should get it right for the success of your paper. Here are mistakes that you must avoid when writing your thesis statement.
1. Writing a broad thesis statement
The word count of the thesis statement does not matter. Therefore, you don't have to write much. What matters is the precision of the thesis statement. Remember that the goal of the thesis statement is to highlight the main idea of the essay. Therefore, you are better working with a laconic one that will show the reader what exactly to expect from your essay. This might seem difficult but using our thesis statement generator tool you will get you a precise thesis statement.
2. Offering a personal opinion in the thesis statement
Having words such as "in my opinion" in the thesis statement weakens an arguable point. A personal opinion in the thesis statement also objectifies the thesis statement and impedes the significance of researching the topic.
3. Using the wrong format of a thesis statement
This may come as a surprise, but it is worth noting that different types of essays have different formats of thesis statements. Often students use the same form of a thesis statement across different papers, and it is wrong. It is best not to assume the design you have in mind is right, and research to find the correct one for your essay.
Apart from making mistakes when writing your thesis statement ensure that you also understand the common mistakes students make when crafting their research paper.
Conclusion
A thesis makes a specific statement to the reader about what you will be trying to argue. Your thesis can be a few sentences long, but should not be longer than a paragraph. Do not begin to state evidence or use examples in your thesis paragraph.
Before writing your final draft of the thesis, it is a good practice to anticipate counterarguments. Try to come up with some of the things that might be used to refute your claims. In this manner, you will be able to polish your thesis and think about some arguments and evidence that you can further use in your research paper.
All research papers have a purpose which they seek to accomplish. A good thesis statement does not only reveal your viewpoint on a subject or topic but also acts as the guiding map. All your ideas should relate to the thesis in one way or another, and they should be based on reliable evidence.
Always keep in mind that your thesis statement is not a question or a list, and it should never be confrontational or vague. A good thesis should have a definable and arguable claim.
Besides having insights on how to write a good thesis statement, ensure you also understand how to write an effective abstract for your research paper.

Special offer! Get 20% discount on your first order. Promo code: SAVE20