Can You use Personal Pronouns in an Argumentative Essay?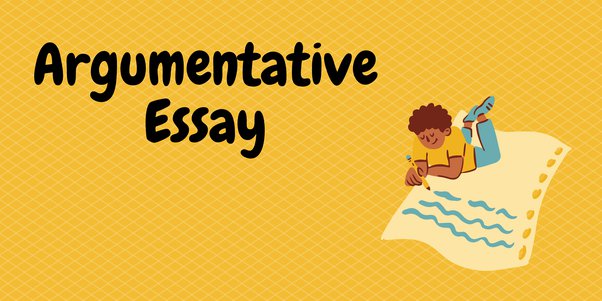 Can you use I in an argumentative essay? Many students are confused about the use of personal pronouns such as "I," "Am," and "We" in formal argumentative essays. Scholars fear sounding informal to their intellectual professors.
Elevate Your Writing with Our Free Writing Tools!
Did you know that we provide a free essay and speech generator, plagiarism checker, summarizer, paraphraser, and other writing tools for free?
Access Free Writing Tools
But can you use personal pronouns in an argumentative essay? Yes, you can use personal pronouns when clarifying a standpoint, establishing credibility, or hooking your audience.
You must, however, avoid overwhelming your audience with personalization. See instances when you can use personal pronouns in your academic essay.
Can You use Personal Pronouns in an Argumentative Essay?
Using personal pronouns in academic essays is a contentious issue among many scholars. Some people believe that it is wrong to use "I," "me," or "our" in formal essays. So, we want to clarify the use of pronouns in argumentative essays.
First, the first college paper you write is the admission essay. Essays such as the college admission essay, personal essays, and memoirs require you to use personal pronouns. It's technically impossible to write any of these articles without personal pronouns.
But argumentative essays are a little different. Apart from requiring in-depth research, argumentative essays are formal and need your tone to be as such. The formal tone in these essays makes it difficult to express your arguments in personal pronouns.
Many students don't even dare to use these pronouns because they fear that their intellectual professors will view the papers be too informal.
Interestingly, some situations require the use of personal pronouns, even in formal essays. Here are situations in that you can use personal pronouns in argumentative essays:
1. The "Hook' of your introduction
When introducing your argumentative essay, you must draw your reader's attention. So, employ creativity to hook their mind to stick with you throughout the essay. Therefore, writing a powerful, exciting hook must form part of your introduction.
In our guide on how to write an argumentative essay, we provide a roadmap for robbing your audience's attention and running away with it.
So, before writing the thesis statement, hook your audience's interest into your essay. And sometimes, grabbing this attention may require a personal anecdote. In such a case, using the personal pronoun "I" is unavoidable.
The hook is the part of your introduction paragraph that establishes a personal touch with your audience. It aims to make the audience appreciate your essay and develop an interest in the topic.
Interesting annotated bibliography topics to explore.
2. Avoiding passive sentences
Personal pronouns help you avoid writing confusing passive sentences. For example:
"This essay is being written to prove why the education system in America should be repealed."
The sentence above states an action, "writing," but does not tell us who is doing it. So, it creates confusion, and writers should avoid it. Instead, the writer should have written;
"I am writing this essay to explain why we should replace the American education system."
In this case, writing the first personal pronoun makes the idea clearer and removes confusion.
3. Clarify your point of view
An argumentative essay requires you to hold a unique position and build an argument. And getting an argumentative essay topic can be a daunting task. Sometimes, stating your point of view and position without using a personal pronoun is difficult. Your readers want to understand your position on an issue and why you hold that stand.
When you want to clarify your position in an argument, you will have to use personal pronouns. However, it's recommended that you use just enough to put the point across. Do not overwhelm your paper with personalization and possible informalities.
4. Assert credibility
One of your most critical tasks in an argumentative essay is to establish enough credibility; You have to lay out points and arguments that convince your audience that you are an authority in your field of study. The source of information you use in the essay must be credible.
Ancient Greeks called this "Ethos," which translates to character credibility. In most cases, you can establish authority by using personal pronouns. The idea is to get the audience to believe that your assertions are authoritative and that you have a strong personal experience in the issue.
Frequently Asked Questions
Can you use I in an argumentative essay?
Yes, you can use the pronoun "I" in an argumentative essay to express a personal opinion on a given topic. It is okay to use I when you want to establish your intellectual authority, hook your audience or clarify a position an argument.
Can you write your personal opinion in an argumentative essay?
Yes, you can include your personal opinions in argumentative essays. The essay's main goal is to use logic and evidence from other sources to support your position on an issue. It'd be technically impossible to defend a personal position without expressing a personal opinion.
What is the best way to write an argumentative essay?
The best way to write a killer argumentative essay is to do the following:
Pick the best argumentative essay topic
Research widely about the topic
Write up a detailed argumentative essay outline
Begin your essay with a captivating hook
Write up the first draft
Each supporting point should be in its paragraph
Avoid placing your thesis or points in the form of questions
Summarize your essay with a powerful conclusion
Now, edit, proofread and revise your argumentative essay
Submit the paper in time!
What is the difference between an argumentative and an opinion essay?
Argumentative essays tend to be similar to opinion (op-ed) essays because you use logic to support your claims. But, an argumentative essay takes one side of the argument and supports it with evidence. Then, you briefly recognize the existence of counterclaims but then refute all the negating reasons with strong evidence and logic.
For an opinion essay, however, you can freely share your thoughts. You have the right to take any side or opinion. You don't have to take any side of the argument. You can air your opinion and let your audience do what they will about it.
Can you start an argumentative essay with a question?
No, you cannot start an argumentative easy with a question. The first sentences of an introduction paragraph must answer the topical question with a thesis statement that establishes your position.
Where can one get help writing an argumentative essay?
You can get online help for writing an argumentative essay from GudWriter. We have professionals who will get you quality work. Our expert writers offer English homework assistance in a convenient way. We have helped thousands of students attain A+ grades; you could be the next! Reach out to us and enjoy the best service.

Special offer! Get 20% discount on your first order. Promo code: SAVE20