How Many Paragraphs are in an Essay?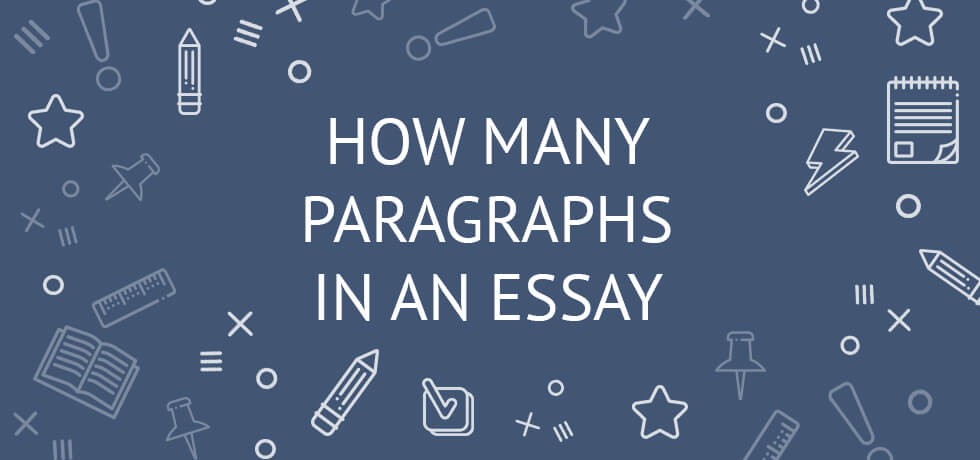 Whether you are doing a descriptive, informative, or argumentative essay, a paragraph is among the most excellent tools to arrange your writing. Ideally, a paragraph describes a thought. It is crucial to understand the number of sections that will address your ideas adequately.
Elevate Your Writing with Our Free Writing Tools!
Did you know that we provide a free essay and speech generator, plagiarism checker, summarizer, paraphraser, and other writing tools for free?
Access Free Writing Tools
Let's explore what you need for a full page or a good essay.
How Many Sentences in a Paragraph
The minimum number of sentences needed to develop a paragraph is three, depending on the length. However, a section with more than 10 long sentences is very long. The sentences should not exceed 10 in a paragraph. This number gives the writer enough space to initiate, expand and finalize a sub-topic or a topic.
Having said that, each paragraph should perform its purpose: expand a section of an argument or a storyline. It, therefore, can be short or long considering it serves its purpose. The writing style, formatting, and complication of the idea you want to express determine how many sentences you should have in a paragraph.
Read to find out how long it takes to write an essay.
How Many Paragraphs is a Page
Several factors determine the number of paragraphs on a page, such as a typeface, spaces, margins, and other factors related to the essay format. Understand how many pages a certain number of words is by using a words to pages converter.
An ideal general rule is that there should be two to three paragraphs per page. A paragraph is a connection of sentences related to the same topic. It enables writers to indicate where they began their thoughts and ended.
Each paragraph introduces a new section or idea. A writer may introduce subsections if the paragraphs are much longer. The writer also has the right to choose whether to have long or short paragraphs. You can have more or fewer paragraphs on a page considering that the ideas flow naturally and you develop your argument well.
If you have so many paragraphs on a page, it means that in some sections, the ideas are not explained well, or they lack helpful ideas, confusing the reader. Similarly, if a single paragraph occupies the whole page, it means you are squeezing many ideas that you can separate into several sections. To avoid all these, you can seek professional help from a top speech writing service that will guarantee you a quality paper with well structured sentences and paragraphs.
How Many Paragraphs in 300 words
A standard page has 300 words that should be in three paragraphs. You should limit the word count per paragraph to 100, i.e., the introduction, body, and conclusion. However, if the topic is complex, you can still opt to divide the body into 2 or 3 paragraphs.
How Many Paragraphs are 500 words?
A general rule is that if you write 500 words you should make between three and five paragraphs which applies to straightforward subjects. Some style articles, especially "top 10" or "how-to," constitute between five and ten or more short paragraphs when you write 500 words essay.
The writing style will also determine the number of paragraphs in 500 words. A writer may use concise and short paragraphs to list opinions rather than expand them. In such scenarios, you are likely to have the number of paragraphs exceeding five in 500 words.
Explore the best tips that will make your essay writing journey easy.
How Many Paragraphs are 1000 words?
For easier reading or skimming, 6 to 10 paragraphs will make up about 1000 words. The paragraph's length is mainly 5-6 sentences and 100-200 words. 1000 words is 4 pages double-spaced or 2 pages single-spaced.
You will use more paragraphs and sentences if the essay is longer. More sections also make it easy for your supervisor to read and understand your work and notice the fine details you have included.
How Many Paragraphs is a Summary?
The general rule of a summary is that it should not be longer than a quarter of the length of the essay. You should limit your essay to one paragraph.
A summary is a short version of the whole text, and it can vary depending on the type of writing, but often they are no longer than a page. The summary should be clear and direct, presenting the idea in unambiguous sentences. The standard number of sentences in an essay or article summary is between five and eight.
How Many Paragraphs in a 2000 Word Essay?
The general rule is that a 2000-word essay is 13 to 14 paragraphs. A paragraph mainly has 5-6 sentences and 100 to 200 words.
The purpose of the paragraph is to demonstrate your thoughts. Each section should have an idea driving it, which is then divided into sentences that support and advance that idea. The number of paragraphs in a page or an essay relies on several factors, including spaces, margins, typeface, and other factors associated with the essay format. However, the basic rule aims at two to three paragraphs per page depending on word account.
Learn how to write a superb summative essay by carefully reading the material and taking notes.

Special offer! Get 20% discount on your first order. Promo code: SAVE20