Is an MBA Worth it? Top 10 Benefits of Doing an MBA Degree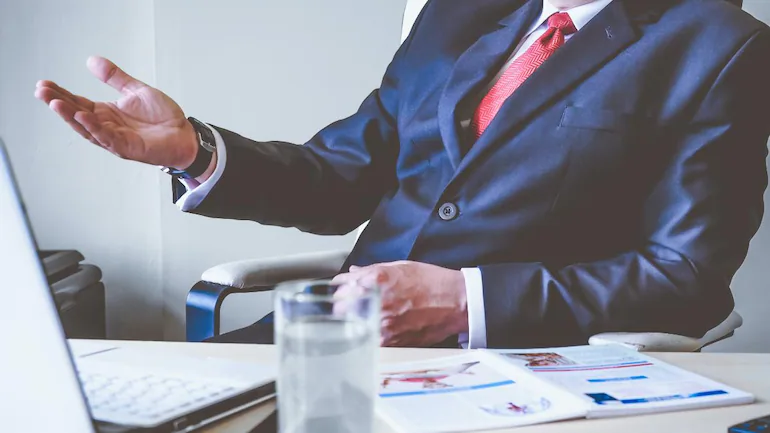 An MBA degree is a graduate degree that focuses on learning business principles and building leadership skills. If you aspire to be a manager, an MBA degree (Master of Business Administration) is a big step in achieving it. An MBA degree comes with many advantages, which are anticipated while others are unseen. The benefits go beyond your professional goals to your personal life.
Elevate Your Writing with Our Free Writing Tools!
Did you know that we provide a free essay and speech generator, plagiarism checker, summarizer, paraphraser, and other writing tools for free?
Access Free Writing Tools
Those people who dedicate their time, effort, and money to pursue an MBA degree always benefit in the end. This article will discuss the top 10 benefits of doing an MBA degree.
Most students encounter countless difficulties in their MBA paper writing and have no idea on how to progress and craft a quality paper. However, one should not feel as if they are the only individual facing these complexities. If you are looking for an exceptional MBA personal essay, you can consult Gudwriter which is the home for the best MBA admission essays.
1. Develop Advanced and Flexible Management skills
MBA applicants are usually middle-level professionals who want to grow their experience. An MBA degree will help develop your managerial and leadership skills. Some of the abilities you will acquire from an MBA degree are:
Improved people management and leadership skills
Create connections, partnerships, and networks
manage difficult situations
Maintain the finances of the company healthy
Improve employee's retention and hire top talent
Able to make the right decisions at challenging times.
An MBA degree gets you out of your comfort zone. You can learn of international business trends and new management techniques and tools. Perhaps you may be interested in exploring some of the best GRE essay topics.
2. MBA Degree has a Lot of Specialization to Fit Your Goals
MBA degrees are prevalent internationally. For this reason, many business schools and universities have developed many MBA programs specializing in different sectors in the business world. Some of the specializations include:
International Business – This specialization is excellent if you aspire to work abroad or in a global company.
General Management – This is the most common specialization of an MBA. It is suitable for developing round management skills and effective for a versatile environment in business.
Strategic Management – helps you back up planning and long-term planning in business.
Finance – is suitable for financial controllers, bankers, and chief financial officers. The program focuses on data analysis, statistics, accounting, and more.
Entrepreneurship – is excellent if you have a business idea and want to launch it.
Other specializations include marketing, IT management, operational management, human resource, and consulting.
3. Extensive Business Network Access
As an MBA student, you will have broad networking opportunities. You will interact with professors, fellow students, and teaching staff. These interactions will extend your capability in business management by sharing ideas with these people.
You will also have access to interact with extensive alumni of that particular program which will give you an outline of the business world. You will learn new ways to adapt very fast to changes in the business environment.
4. High Salaries on the Job Market
Some of the benefits of an MBA are high salaries and job security in the job market. A regular employee with a master earns little than an employee with an MBA. Be ready to make twice the amount you could have achieved with just a degree.
MBA jobs are available; you can become a management analyst, business operations manager, market research analyst, or Human Resource Manager.
5. Start Your Own Company
An MBA degree will give you knowledge on how to start and run a company. It helps you change your dream into reality and become a successful entrepreneur. You will meet MBA professors who have real-life experiences on what to do and avoid while growing a business and remaining stable over time.
You may also start a business with a colleague with whom you share a common interest. Share your ideas with them and see whether you can create a business.
6. Career Change and Business Opportunities
MBA is great for a career change. Many students take an MBA to change their working industry or advance their administrative and managerial positions. Before applying for an MBA, you should plan the job and industry you want to follow. In this way, you will pick an MBA program and specialization that fits your future goals.
You can enquire MBA admission essay writing service at Gudwriter to know the best MBA program that fits your future career goals. You will also have insights on the common mistakes you should avoid when crafting your MBA essay.
7. Improving Communication Skills
Effective communication is essential no matter what you do. An MBA program can successfully equip you with written and verbal communication skills. This will help you express yourself and convey a message to people at different levels in an organization.
8. Better Time Management
Earning an MBA requires balancing between personal, family, and educational matters. Getting an MBA program can help you manage your time effectively. This is a demanding skill needed in an employee and a valuable life skill.
9. Global Exposure
An MBA degree is well recognized all over the world. If you graduate with an MBA degree from an accredited school, you will be recognized as a person with competency in core areas in the organization. With an MBA degree, you can explore career options in different parts of the world.
10. Build Personal Credibility and Brand
An MBA degree provides specialization in a particular sector such as finance, marketing, or business management consultation. It positions graduates as experts in what they do. Therefore, companies are more likely to engage in business with people with a business education background than those without qualifications. This creates a good reputation as well enables one to grow his brand.
An MBA degree requires a lot of time, money, and effort to accomplish. Luckily, at Gudwriter, we have the best MBA essay writing service that will guide you on how to answer the common MBA essay questions. It also saves your time and makes your MBA course exciting.
The benefits of undertaking an MBA degree exceed the disadvantages with a big gap. For years, Gudwriter has helped students stuck on how to write their MBA essay who ended up securing significant opportunities in the job market.

Special offer! Get 20% discount on your first order. Promo code: SAVE20