What is Supply Chain Management and Why is it Important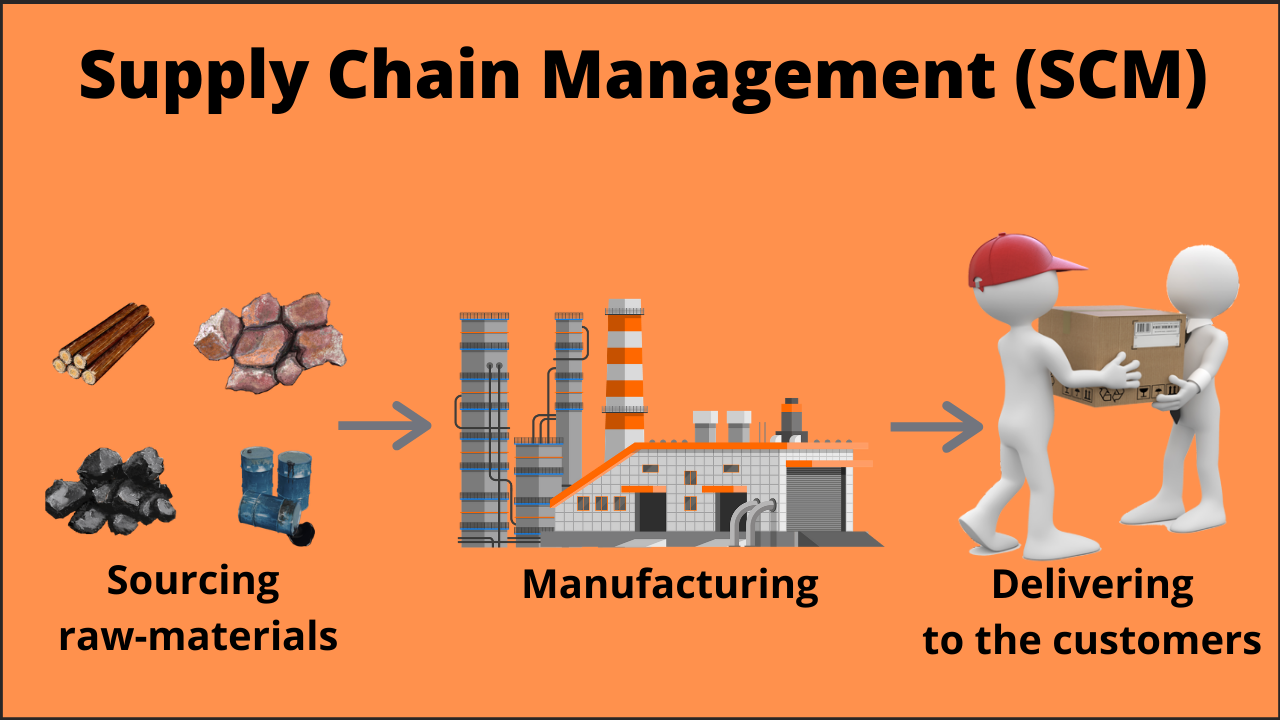 The supply chain is an integral part of the modern world, and understanding supply chain management will help you to better negotiate, develop, and create global supply chains. Students taking business-related courses are expected to know how supply chain management works.
Elevate Your Writing with Our Free Writing Tools!
Did you know that we provide a free essay and speech generator, plagiarism checker, summarizer, paraphraser, and other writing tools for free?
Access Free Writing Tools
However, examiners have complained that most of them perform poorly in this concept. If you are looking for the best platform to help improve your grades, accounting homework help online is the place to check. You will get accounting help from a team of professionals and also equip yourself with tips on how to be better at your accounting homework.
This article explores the basic definition of supply chain management and why it's important to learn what it is.
What is Supply Chain Management?
In the broadest sense, supply chain management is the process of supervising how goods and services evolve from the idea creation and raw materials into a finished consumer product
A company's supply chain management includes a number of steps, from acquiring the raw materials to getting the end product onto store shelves. Because a supply chain is so dependent on the "supply" side of the equation, it's a primary function for companies that must acquire resources from outside sources in order to make their products.
Related: How to calculate economic profit.
Components of Supply Chain Management
A supply chain must be managed in order to be successful. This involves making sure raw materials are available and properly distributed. So supply chain management is the oversight of the logistical network for a company's products and services. The components of supply chain management are:
1. Planning
One of the most important components of supply chain management is planning. A company must have a long-term strategy to deal with the future availability of raw materials and then an immediate plan to deal with the unexpected disruptions that occur in any given supply chain.
2. Procurement
The procurement component of supply chain management involves identifying potential sources for raw materials and evaluating them based on cost, quality, and delivery. The procurement process also involves sourcing the materials in a way that maximizes efficiency and provides cost savings to the company.
For example, a furniture manufacturer must be able to source enough cheap wood to keep its factory operating at full capacity without having to pay higher prices for hardwood or buy more expensive alternatives like particle board or other composites.
3. Inventory
The storage of raw materials is part of the inventory component of supply chain management. Raw materials, in addition to being used for creating finished goods, can also be used in producing components that will be incorporated into finished goods. For example, a company may buy a shipment of construction lumber that contains bolts. This lumber must be kept apart from other pieces of lumber so the bolts can't cause damage to furniture or other articles created using other types of wood.
4. Transportation and production
Transportation and production are two aspects of supply chain management that are closely linked. The production of goods depends on the availability of raw materials, and the transportation function ensures this availability by moving raw materials to factories or warehouses. In addition, the transportation function also provides a way of distributing finished goods to stores and customers.
5. Return of goods
While most of the focus in supply chain management is on raw materials and finished goods, the return of goods is equally important. This component involves handling defective items as well as unsold products that need to be returned to the company. It may involve restocking shelves and disposing of returned items in an environmentally responsible manner.
Explore the different types of accounting.
Elements of Supply Chain Management
There are four elements of supply chain management. These are:
1. Integration
The integration of different elements involves making sure that the entire supply chain works together as one. It involves integrating the transportation and production functions with the inventory, purchasing, and transportation functions. This type of optimization is what helps a company to reduce costs, increase efficiency and minimize waste in its supply chain.
2. Operations
The operations component of supply chain management includes the actual day-to-day activities of the supply chain. This includes transportation, inventory, and procurement. Operations involve identifying and managing risks, although it's equally important to identify and manage returns as part of running a successful operation.
3. Purchasing
Purchasing is an important part of supply chain management because it involves identifying potential suppliers and evaluating them for quality and cost. A company's purchasing department is also responsible for sourcing materials from vendors with the lowest costs and highest quality. This is especially important for companies that need to buy raw materials in bulk or in large quantities.
4. Distribution
Distribution is an important element of supply chain management because it affects the efficiency and effectiveness of the entire supply chain. A company may have to deliver finished goods to a distribution center or directly to stores or customers. A lack of sufficient distribution can result in higher costs, increased waste, as well as customer dissatisfaction.
Importance of Supply Chain Management
There are several benefits that a company can gain from managing its supply chain effectively. These include:
1. Better collaboration
Companies that are able to work together as a group to make the best decisions regarding their supply chain management processes can make significant savings in both time and money. Even companies that have highly specialized fields of expertise such as engineering and manufacturing can benefit from working together with other interconnected companies.
With a better system in place, all the parts of a company's operations will be working for the common good instead of for their own individual goals.
2. Keeping up with demand
Supply chain management is important because it lets companies respond quickly to the needs of their customers. This is especially important in retail and service industries where customers are more likely to leave if they aren't happy with the service. Additionally, supply chain management has become a huge advantage in the manufacturing industries as well.
To produce and ship products at the optimum speed, a company must have all of its parts working together as efficiently as possible.
3. Enhanced communication
A company's supply chain management team can help to eliminate problems and keep customers happy by communicating well with their employees. The more a company knows about its products and which parts are running into problems, the better it can take action. This can include fixing any part that is causing a problem, finding alternative sources for raw materials, shipping immediately if a part is out of stock, or working together with other companies to solve the problem as a whole.
4. Streamlined production
A company's supply chain management team can help streamline the production process by working together to create the best possible inventory levels and the most efficient way to ship materials. This is done by understanding which products are currently being made and what their raw material needs are, how to maintain accurate records, as well as establishing good shipping schedules.
5. Improved financial performance
A company that manages its supply chain well can also see an improved financial performance, including lower overheads and higher profit margins. Reducing waste, improving the manufacturing process, and implementing better inventory control methods all lead to more efficient use of materials and a lower cost of goods sold (COGS). This, in turn, leads to higher profit margins and more savings for the company.
How to Build a More Efficient Supply Chain
There are many ways to improve a company's supply chain management. The most important thing that a company can do is to understand its current needs and identify the best way to meet them. By following this step they can create the most efficient supply chain management system possible.
1. Make your supply chain more visible
A company that manages its supply chain better will have a more efficient supply chain management process. It will also be easier for the company to eliminate waste by eliminating the inefficiencies that could be occurring within their current system.
Before a company begins optimizing its system, it's important to make sure that it knows exactly how much of each product is being used and sold. By making these numbers visible, they'll be able to detect inefficiencies and waste as they happen so they can make necessary changes as quickly as possible.
2. Establish a positive rapport with your vendors
Establishing a good relationship with suppliers can help a company improve its supply chain by allowing them to work together as an efficient group to create the best possible product. Working well with vendors will also help a company identify potential problems before they occur and get the products they need even if they're out of stock. By working closely with their vendors, companies can also develop strong relationships that will be mutually beneficial in the long run.
3. Automate the procedures in your supply chain
A company's supply chain can be made more efficient by automating as many of its processes as possible. Companies that are able to implement some sort of computer system for their warehouse or distribution center will be able to keep better records and improve their efficiency. By implementing an automated system, a company will also be able to track inventory levels at any given time.
4. Use supply chain management software
There are many different supply chain management software systems that a company can use to automate and streamline the way they run their business. One of these is a supply chain management software system that tracks inventory levels, production schedules, and deliveries to keep everything completed on time. These programs will also be able to outline any issues in the current system as well as predict any future problems.
5. Optimize your supply chain
Optimizing a supply chain can include making changes to the way different parts of the process work together to make the best possible product. When companies are able to optimize their supply chain, they're able to find problems that occur in the beginning and avoid them when it becomes necessary. This will also make keeping inventory levels high and maintaining good shipping methods a lot easier, meaning savings will be higher as well.
Supply Chain Example
Supply Chain Management is a way that is used to ensure that a company can create the best possible product and get it to their customers as quickly as possible. Supply Chain Management is used in all aspects of businesses today, and there are many different areas within the business that supply chain management can be utilized throughout.
Some examples of supply chain include:
Farming
Transporting
Packaging
Manufacturing
Designing
Supply chain management is a critical aspect of businesses and one that is what separates high-performing companies from the rest. While it can be difficult to implement any system, by following the tips listed above, a business should be able to get its supply chain management system up and running quickly and efficiently.
If a business does not make sure that they know what has been used and in what quantities, there is no way for them to properly manage their supplies.
Advance your Accounting career by exploring the additional resources below;

Special offer! Get 20% discount on your first order. Promo code: SAVE20